Rishikesh: Webinar on "Post-Covid Wellness: Emerging Challenges- Public Health Concerns and Solutions" organized at AIIMS
Rishikesh : A webinar on "Post-Covid Wellness: Emerging Challenges – Public Health Concerns and Solutions" was organized jointly under the aegis of Social Outreach Cell, AIIMS Rishikesh and Rotary Rishikesh Central.
AIIMS Director Professor Arvind Rajvanshi, Director of National Health Mission Uttarakhand Dr. Saroj Naithani, Dean Academic Professor Manoj Gupta, Medical Superintendent Prof. Ashwani Kumar Dalal and Head of the Department of Community and Family Medicine Prof. Vartika Saxena, program coordinator Dr. Santosh Kumar, co-convener Rakhi Mishra and Rotary Club Rishikesh Central President Sanjay Saklani specially participated. It was told that the purpose of the event is that even after recovering from the disease in a patient suffering from Covid, some symptoms and problems have been observed in a Covid infected person, in such a situation, if these symptoms last for more than seven weeks, then it is called Post Covid Syndrome. Huh. In the webinar, experts discussed the topic of keeping oneself physically, mentally and socially healthy in the time of post covid.
On this occasion, Director AIIMS Professor Arvind Rajvanshi said that the struggle (medical and public) of the time of Covid epidemic and symptoms like breathlessness, mental stress have been seen in people after being Covid, he expressed hope that such a workshop would be helpful. The people suffering from the suggestions given by the experts through the medium will get benefit.
Academic Professor Manoj Gupta, Dean of the Institute said that in this crisis of Covid, if people who have been infected in the past are still facing any kind of problem, then they must consult a doctor if the symptoms of the disease increase. At the same time, stating that such events are important, he associated with Rotary Rishikesh Central and described this campaign as a good effort to make the public aware about the problems related to post Covid. Saroj Naithani, Mission Director, National Health Mission, Uttarakhand, described the role of ASHA workers and ANMs in properly identifying post-covid symptoms and making people aware about them.
In the webinar, the head of the CFM department, Prof. Vartika Saxena told about the identification, treatment and prevention of infection of women and women infected with Covid-19 and discussed the role of women in ensuring the prosperous development of the country along with the family. Head of the Department of Pulmonary Medicine Prof. Girish Sindhwani gave information about lung related diseases after post covid as well as long-term shortness of breath, cough, sudden shortness of breath at night, etc. He said that the use of immunity boosters to strengthen the lungs Shouldn't. He suggested regular exercise and walking to strengthen the lungs.
It was told by Dr. Ravi Kant, Additional Professor, Department of General Medicine that during Covid-19, diseases like diabetes, hypertension, paralysis have been seen a lot. He told that we should take care of our food. There has been a decrease in Vitamin-D after post Covid, as well as symptoms like weakness, fatigue, tingling in hands and feet have been seen in people after covid-19. If such symptoms are found, patients should undergo necessary tests so that the right treatment can be done at the right time.
Psychiatrist Dr. Anindya Das told that people have suffered a lot due to Covid-19 disease. He said that due to this, the problem of lack of concentration, depression has been seen the most among the youth. For the treatment of this type of disease, along with consultation with the doctors, it is necessary to do regular yoga, exercise. Along with this, the use of mobile, screen should be minimized by the affected patients.
Pediatrician Dr. Vinod Kumar said that after post covid, problems like red eyes, fever, abdominal pain have been seen in children. He said that there is no need to panic with such complaints. In case of such problems in children, seek medical advice immediately and also use social distance and masks.
In a webinar organized under the conduct of Dr. Santosh Kumar, Nodal Officer of Social Outreach Cell and Associate Professor of CFM Department, he told that the purpose of this program is to make people living in far flung areas aware of health and to provide proper medical advice.  He said that the cooperation of Doordarshan, Dehradun would be taken to take this program to the people of remote areas, so that more and more people could benefit from it. On this occasion, the Deputy Director of the institute, Lt. Col. Achyut Ranjan Mukherjee, Dean Nursing Dr. Smriti Arora, Nursing Faculty Rakhi Mishra, Amandeep Negi of Social Outreach Cell, Sandeep, Trilok, Pankaj besides MPH, Nursing students and members of Rotary Club Rishikesh Central  and Senior Journalist Manoj Rautela were present.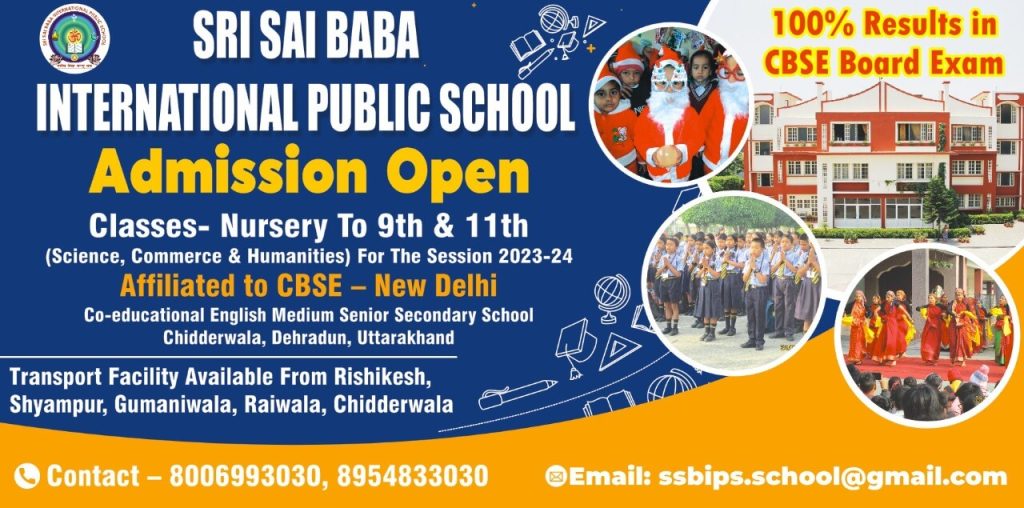 To get latest news updates -