Rishikesh: With the Aim of Increasing Tourism, Uttarakhand Tourism Cricket League (UTCL) started
Manoj Rautela Reports:
Rishikesh: Uttarakhand Tourism Cricket League (UTCL) started on Monday at Doon Institute of Technology (DIT)  Sports Ground in Shyampur in rishikesh. 10 teams are participating in the tournament. The special thing about this tournament was that hotels, rafting, travel agents, tour operators etc.,  those who are associated with tourism were playing cricket altogether. In professional life, they are undoubtedly each other's rivals, but in the play ground they are united and honest towards the gentle men's game cricket. In this tournament, which is going on  from January 16 to January 19, excellent cricket was seen, as well as many big institutions related to tourism were also participating in it with their respective teams. Everyone had the same objective to increase tourism and to increase better co-ordination among them in professional sphere.
Dev Kaintura of Red Kafal, who is one of the main organizers of this tournament, said that everyone's aim is to increase tourism by bringing all on a platform in one way or the other. This is also a means of mutual reconciliation. Along with this, every person will get one or the other message regarding health from here. Four matches were played in a day. The final will be played on January 19. Discipline was visible in the tournament among players although they are not professional players. It is seen Players were also congratulating and praising each other's team. 12 overs will be played in a match. Total four matches will be played in a day. It has a trophy and other prizes for whoever wins and will be distributed on 19th January.
Suresh Kala, RM of reputed Aloha Hotel Group, says, "it has been organized to make health conscious and to increase tourism. Thats the main motto. This is how the idea came about. We were practicing for a month and a half. First we are friends then players. Here, get a chance to know each other. From here you will get to know 10 to 15 people from here atleast here, separate bonding is formed. Aloha hotel's team was the winner last year. This year the pressure will be on to retain the trophy. The main objective of this tournament is to improve tourism in Uttarakhand by establishing better harmony among the businessmen related to tourism. Famous hotels and travel companies of district Tehri, Haridwar and Dehradun are participating in the cricket league. There are a total of 10 teams in the tournament, out of which 8 are from hotels and 2 travel companies".
Prashant Maithani of payback society says that "if our relations are good then we will be able to provide good service to the tourists. The main objective is to take tourism in Uttarakhand to a different level. Sports is the medium to bring each other closer. From Dehradun, Haridwar and Tehri have main teams who are playing in the tournament. At this time there is off season in hotels and tourism sector. Thtats why we have chosen this time to play. Maybe next year we will take it to the advanced level. Next time we will try to invite teams from Kumaon region too, let the team come here. Last year there were 6 teams were participating, this year 10 teams have come. Maikhuri said There are five core committee members in the Uttarakhand Tourism Cricket League. In which Anil Gusain, Dev Pokhriyal, Suresh Kala, Kailash Joshi etc are there.
Prateek Bahuguna from Comfort Inn Hotel says that we will try to take it forward by playing it with the spirit of sports. The aim is to increase tourism here. Everyone is connected with tourism. We have selected cricket as a sport  here because everyone knows how to play cricket, people also take interest, so we chose this game. It will be a match of 12 overs. Four matches will be played in a day.
The names of the teams participating in the Uttarakhand Tourism Cricket League (UTCL) are-
Aloha on the ganjs
Divine Resort
Uttarakhand Vagabond (Rishkesh Travel Agent)
Haridwar Eleven (Haridwar Travel Agent)
Comfort inn
Divine Laxmi Ganga / Bliss Ganga
Hotel Fern
Haveli Hari Ganga / Ganga Lahari
Lemon Tree Premiere
Opulence Hotel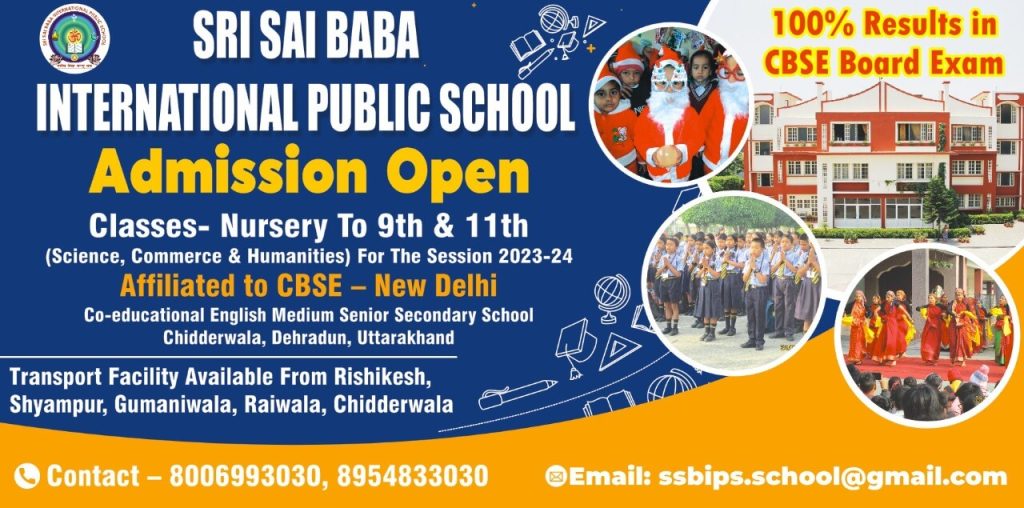 To get latest news updates -