Vikasnagar : CM Pushkar Singh Dhami Inaugurated and Laid the Foundation Stone of Various Schemes Worth Rs 260 Crore
Vikasnagar : Chief Minister Pushkar Singh Dhami on Sunday inaugurated and laid the foundation stone of various schemes worth Rs 260 crore of Vikasnagar assembly constituency in Vikasnagar. On this occasion, the Chief Minister announced that a bus stand and parking would be built in Vikasnagar.
Chief Minister Pushkar Singh Dhami said that the development journey of Uttarakhand is progressing continuously under the guidance of Prime Minister Narendra Modi. In the last 5 years, many schemes are going on in the state with the help of the central government. Schemes worth more than 01 lakh crore are running in the state by the central government. Prime Minister Narendra Modi inaugurated and laid the foundation stone of projects worth 400 crores for the reconstruction of Kedarnath. 250 crore has also been approved for Shri Badrinath.
The Chief Minister said that more than 500 decisions have been taken by him in public interest since getting the responsibility of Chief Sevak of the State. In the first cabinet itself, it was decided to start the recruitment process for all the vacant posts. Candidates appearing in competitive examinations due to Corona were given one year relaxation for application. No fee is being charged from the candidates for applying for the competitive examinations. The schemes are being run keeping in mind every section of the society. During the Corona period, the work of providing relief to every section was done. A relief package of 200 crores was given to the people associated with tourism and transport. A relief package of 205 crores was given in the field of health. Honorarium of ASHA, Anganwadi sisters, Upnal workers has been increased. The pension of state agitators has also been increased.
The Chief Minister said that whatever announcements are being made in the public interest, along with their mandate is also being done. Every effort is being made to make Uttarakhand the leading state of the country by 2025. All departments have been asked to prepare a road map for the next 10 years. Keeping every section in mind, public welfare schemes are being run. Union Agriculture Minister Narendra Singh Tomar said that there are many natural resources in Devbhoomi Uttarakhand. Uttarakhand is also a center of valor and bravery, along with spiritual and faith. Under the double engine government, development work has been done rapidly in Uttarakhand. Many works have been done in public interest under the leadership of Chief Minister Pushkar Singh Dhami.
MLA Munna Singh Chouhan said that under the leadership of Chief Minister  Pushkar Singh Dhami, development works are being done at a rapid pace in the state. Unemployed are getting many opportunities for self employment and employment. Former MLA and General Secretary BJP Kuldeep Kumar, BJP District President Shamsher Singh Pundir and other dignitaries were present on the occasion.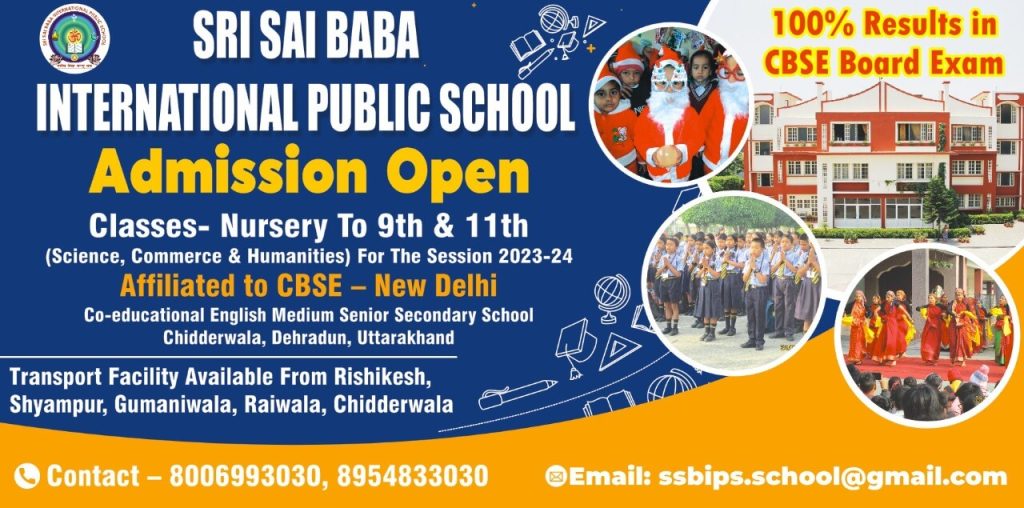 To get latest news updates -