Uttarkashi: "Padhega Uttarakhand to Badhega Uttarakhand campaign" reached Dunda GIC…National Vice President BJYM Neha Joshi said that we are committed to reach the last village of the state
Uttarkashi: : If education reaches remote areas then the state will progress. To be educated and to educate someone is one of the great deeds. Because you are lighting the lamp of knowledge in the hearts of the youth.
As Famous Writers Malcolm X said "Education is the passport to the future, for tomorrow belongs to those who prepare for it today". Neha Joshi, National Vice President of BJP Yuva Morcha is doing the same thing. She herself is a resident of Uttarakhand and is very popular among the youth. Under the campaign, Joshi reached Keerti Inter College (GGIC) Dunda of Uttarkashi where she interacted with young students.
During the Campaign Bharatiya Janata Yuva Morcha's (BJYM) National Vice President Neha Joshi distributed notebooks to children under the Uttarakhand Padhega To Badhega Uttarakhand campaign on Saturday at Kirti Inter College in Uttarkashi district. On this occasion, she interacted with the children on the public welfare schemes of the Central and State Government. All these plans are depicted in the notebook. She urged the children to stay away from drugs, concentrate on their studies and pay attention to their future. This campaign was launched on January 15 in Dehradun by BJP State General Secretary Ajey Kumar. Which will be delivered to the remote villages of Uttarakhand. During the Campaign BJP District President Satendra Rana, Block Chief Bhatwadi Vimla Rawat, Block Chief Dunda Shailendra Kohli, Principal Kailash Mani Goud, Rajeev Bahuguna, Sanjay Thapliyal, Mukesh Thapliyal, Durgesh Silwal, Manoj Silwal, Ved Prakash Bijlwan, Deepak Nautiyal, Pankaj Thapliyal etc. were also present.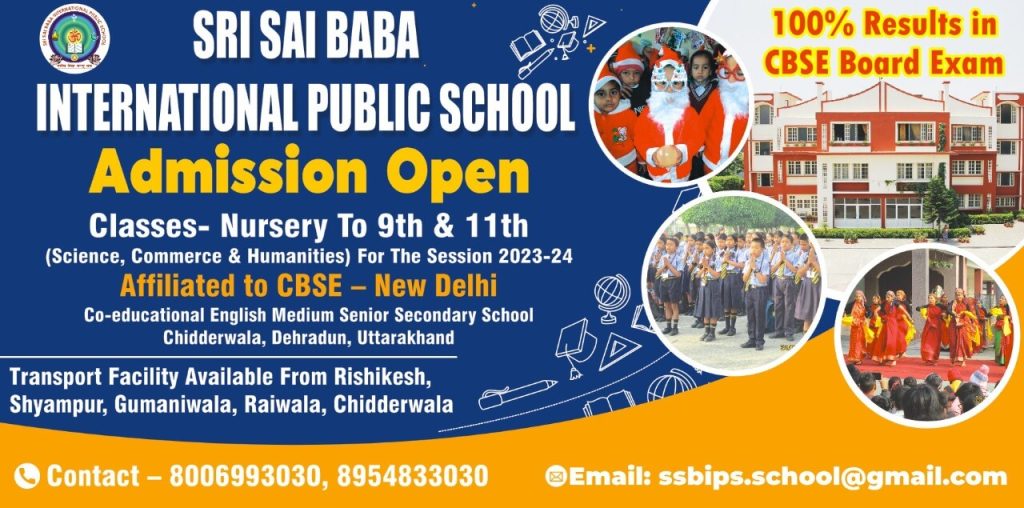 To get latest news updates -