US took Advantage of Satsang in the Company of Parmarth Niketan President Swami Chidanand Saraswati and Sadhvi Bhagwati Saraswati
The glory of Satsang..The sages provided the vaccine of thoughts…
Satsang is the mirror which makes one see oneself along with God: Swami Chidanand Saraswati.
Heartfelt tributes to Missile Man, former President Dr APJ Abdul Kalam on his death anniversary
New York/Rishikesh: (Manoj Rautela) Pravasi Indians living in New York, America took advantage of satsang in the company of Parmarth Niketan President Swami Chidanand Saraswati and Sadhvi Bhagwati Saraswati. PRO Section of Parmarth Niketan rishikesh informed, Swami Chidanand Saraswati said in his address that after years of penance our sages have given us the vaccine of thoughts which keeps us healthy and prosperous with body, mind and wealth. This vaccine has the ability to keep healthy and cheerful even while being busy. Swami said that to keep our life organized, we should have a daily time table in which there is a special place for yoga, pranayama, meditation, silence, meditation and service. Are. Make your balance sheet, because our intellect is engrossed in thoughts all the time, mind is attached to the emotional world, body and senses are engrossed in subjects, so satsang is essential.
Through satsang, the sages have given such a culture and rituals which remained alive for centuries and is still alive today. He told us what our mind should be like? Mind in the body: Shiva Sankalpam Astu, the mind should be the one who resolves to Shiva. Neither should we have a vision of fault nor should we have a vision of malice. What difference does it make if I do better than someone, it makes a lot of difference if I do better to someone. This is humanity; This is love. The meaning of life is to give and keep on giving. "If you live for yourself, then what to live" not only for yourself, but for your loved ones and include the whole world in those loved ones, this kind of feeling comes in life through satsang. All of you together shape yourself through satsang, then the world searches for you.
Swami said that life is a journey of acceptance from the ego. Life becomes loving with satsang, then where is malice and where is blame, when love became infinite, Rome became saint. The body has become a temple, the heart has become a saint. Through satsang, the vision itself changes, the world itself changes. Life becomes loving, it becomes meditative.
During his foreign visits, Swami encouraged the overseas Indians to connect with their culture, rituals and spirituality, as well as build temples and places of prayer, and said that Indian families should discuss Indian culture and rituals together with prayers, so that children People will also get values, mutual interaction will also increase and relationships will also be strengthened. Also everyone will be able to connect with each other and can connect others as well. With this our culture will be saved, our culture will be saved and the future generation will also be cultured. Swami Chidanand Saraswati made everyone take a pledge to protect nature and environment.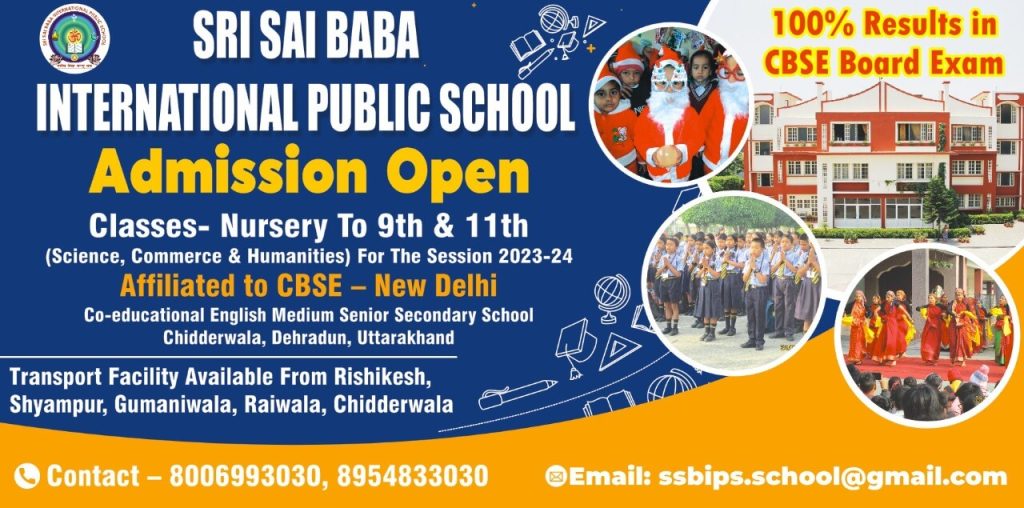 To get latest news updates -