Rudrapur : There is no greater charity in the world than 'Kanyadan' :CM Dhami, attended the 5th mass marriage program organized at Transit Camp
Rudrapur: Chief Minister Pushkar Singh attended the 5th mass marriage program organized at Dhami Transit Camp, said there is no greater charity in the world than Kanyadan
Rudrapur: Chief Minister Pushkar Singh Dhami blessed all the bride and groom by reaching the 5th mass marriage program organized at Football Ground Transit Camp in Rudrapur on Sunday by the Small Industries Business Board and Sarva Samaj Kalyan Samiti. Chief Minister Dhami inaugurated the program by lighting a lamp. Congratulating the 24 couples, he said that the biggest charity is the donation of daughters, there is no greater charity in the world than the charity. Blessing all the newlyweds, he said that everyone in the family should live with mutual affection and love, may everyone's life be happy and prosperous. He said that this is not a mass marriage program but a festival. Appreciating this work being done by the committee, the Chief Minister said that there was a time when even relatives were afraid of the marriage expenses of the poor's daughter, but today with such cooperation and participation of the society's intellectuals and committees, poor and helpless daughters are being helped. With the ease of marriage, the sex ratio will also improve.
The Chief Minister said that he came to India out of compulsion from Bangladesh and mingled with the surroundings as well as moved together, the word East Pakistan written in his certificate felt derogatory, which has been removed. He said that he follows the values-ideals of Syama Prasad Mookerjee. He said that the enlightened people of Bengal have contributed a lot in nation building. He said that as chief servant, every moment and every moment for the last five months has been dedicated to the state and 1.25 crore people of the state. He said that due to the compulsion, Nazul has been demanding for a long time to get the ownership rights to the people settled on the land, resolving which, the people occupying the Nazul land have been given the ownership rights.
He said that our country is a country with the spirit of universal brotherhood. For people of generous character, the whole world is theirs. The country is progressing continuously under the leadership of Prime Minister Narendra Modi. He said that 120 crore people have got free vaccine in the country. He said that the government bears Rs 600 for getting the free vaccine. He said that every possible work would be done after getting the test done on the demand letter given by the committee.
In the program, Cabinet Minister Banshidhar Bhagat, MLA Rajkumar Thukral, District President BJP Shiv Arora, District Magistrate Yugal Kishore Pant, Senior Superintendent of Police Dalip Singh Kunwar, Chief Development Officer Ashish Bhatgai, Additional District Magistrate  Lalit Narayan Mishra, Deputy District Magistrate Pratyush Singh, Kaustubh Mishra, including Bharat Bhushan Chugh, Vikas Sharma, Sanjay Thukral, Committee President Sanjeev Gupta, Secretary Manoj Gupta, Patron Uttam Dutta, Shivanand Maharaj alias Dudhiya Baba, etc. were present.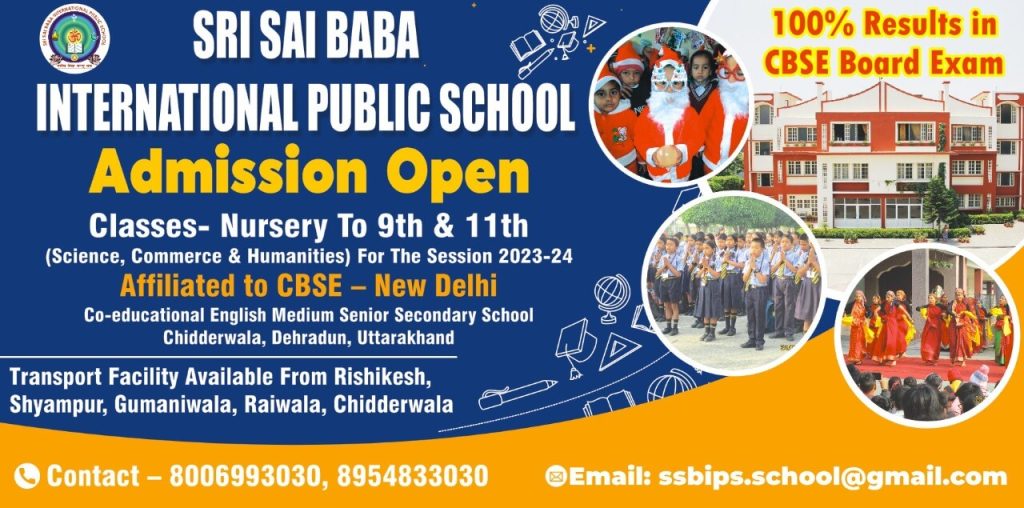 To get latest news updates -