Road Safety: A Call for Action to Save Lives
Addressing the Critical Issue of Road Safety to Create Safer Communities
Rishikesh : Road transport is the most cost-effective modes of transportation in India both for freight and passengers, keeping in views its level of penetration in populated area. In recent years, road safety has emerged as a pressing concern, with a surge in the number of accidents causing devastating consequences worldwide.
India ranks at the top with highest number of fatalities with about 11% share in the world as per World Bank Report. During the calendar year 2021, road crashes in India claimed about 1.5 lakh lives and caused injuries to more than 3.8 lakh people. Therefore, the Ministry of Road Transport and Highways has initiated a proactive policy approach towards road safety by incorporating active participation of all stakeholders across the country.
The States and Union Territories (UTs) reported a total of 4,12,432 traffic accidents in the calendar year 2021, according to the Ministry of Road Transport and Highways' most current report. 3,84,448 people were injured as a result of these regrettable tragedies, which claimed 1,53,972 lives.The number of road accidents in 2021 increased by 12.6% on an average compared to previous year 2020. During 2021, 'over speeding' accounting for 71.7% of the road accidents.During 2021, 1,52,586 (37%) road accidents were reported in urban areas and 2,59,846 (63%) in rural areas.
According to the data released by the State Transport Department of the Government of Uttarakhand, there has been a concerning 27% increase in the number of persons killed per 100 accidents in road accidents from 2021 to 2022. This alarming rise in fatalities highlights the urgency and importance of addressing road safety issues in the state.
Analyzing the Economic and Mental Impact of Road Traffic Accidents-
The World Bank analysis estimates that the total cost of accidents worldwide was Rs 5.96 lakh crore, or around 3.14% of the world's gross domestic product (GDP).While a study conducted by the Ministry of Road Transport and Highways the socio-economic costs of road crashes are over Rs 1,47,114 crore or 0.77 per cent of India's GDP in 2022. The economic impact of injuries on GDP can be significant, as injuries can result in direct costs such as healthcare expenses and lost productivity, as well as indirect costs such as reduced consumer spending and impacts on government budgets.
Mental impact of Road traffic accidents-
According to data from the National Crime Records Bureau (NCRB) for the year 2021, accidents involving drug- or alcohol-impaired driving result in about 1.9% of fatalities.Further, nearly 90% of deaths on the road were due to speeding, overtaking, and dangerous driving.According to data from the World Bank for 2019, India was first among the top 20 nations in terms of the quantity of traffic accidents.
Post-Traumatic Stress Disorder (PTSD): Survivors of road accidents may experience PTSD, a condition characterized by anxiety, nightmares, flashbacks, and emotional distress. The psychological scars can be long-lasting, affecting a person's ability to lead a normal life. Impact on Families: Road accidents have a ripple effect on families, causing immense stress and disruption to their daily lives. Families may become caregivers for injured loved ones or struggle with grief and loss. The mental toll can strain relationships and lead to feelings of helplessness.
Steps by government-
iRAD – Integrated Road Accident Database-
The Ministry of Road Transport and Highways (MoRTH), Government of India, launched the Integrated Road Accident Database (iRAD) Project, which is supported by World Bank and aims to increase road safety in the nation. Establishing a precise and consistent system for gathering data on road accidents across India is necessary to accomplish this. The iRAD mobile and online application was created with this objective in mind. Following that, state/district line managers and master trainers will train and assist stakeholder departmental users.This will facilitate road accident data collection by 4 stakeholder departments-Police, Transport, Highways and Health Departments. Intelligent Transport Systems (ITS): The Central Government promotes the use of ITS, such as traffic signal synchronization, intelligent traffic management systems, and vehicle tracking systems, to optimize traffic flow and reduce congestion, thus enhancing road safety.
The Path to Tomorrow-
Implementation of Safe system approach, the safe system approach looks at the road transport system from a comprehensive and holistic perspective, including the interaction between all components. As a result, the harm produced by human error in the road transport system, which causes fatalities and serious injuries in accidents, is preventable.
The earliest known safe system methods, which concentrate on lowering traffic accidents and fostering safer road conditions, are Sweden's Vision Zero and the Netherlands' Sustainable Safety. Over the past twenty years, Australia has also used a safe system approach to develop its road safety plan.The successful implementation of this strategy depends on a number of crucial elements, one of which is the gathering of pertinent data to support system-based strategic decisions. Governments at all levels must set up and implement systems for gathering, storing, and analysing data. The effectiveness of the method will also be greatly influenced by the system's design and implementation, which includes its infrastructure, regulations, and technologies and is supported by system-based techniques and models of human performance.
Injury prevention and safety promotion necessitate a multifaceted and all-encompassing strategy that considers numerous aspects at the individual, communal, and societal levels. We can work to create a safer and healthier environment for everyone by putting evidence-based interventions into practise, encouraging education and awareness, advocating for policies, encouraging multi-sectoral collaboration, using data-driven approaches, addressing social determinants of health, and embracing innovation and technology.
(Writer is Dr. Himadri Mamgain, Former NITI Aayog Intern)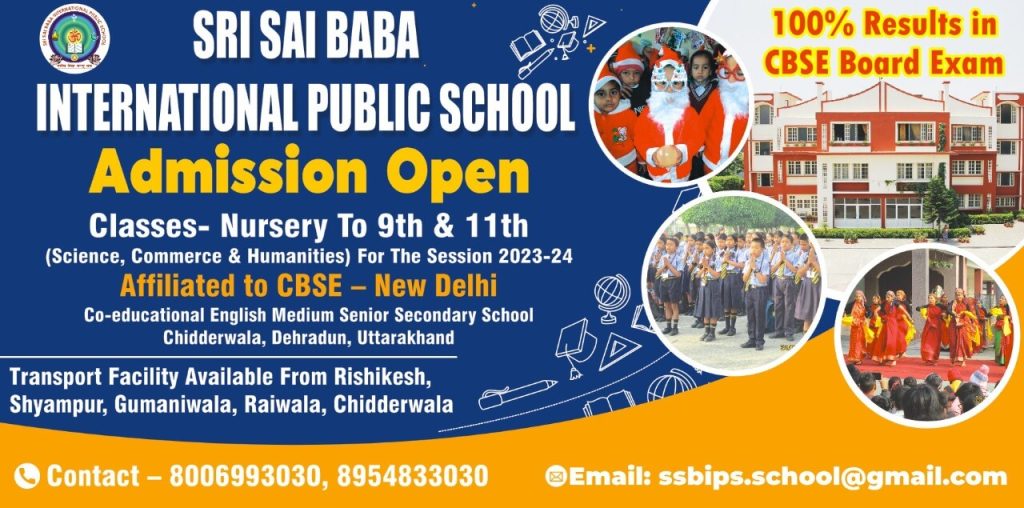 To get latest news updates -