Rishikesh: Two-day International Sahitya Mahakumbh started at Parmarth Niketan on the "Diamond Jublee of Rachna Sansar" by Dr. Ramesh Pokhriyal Nishank
Nishank's literary loyalty and work are the heritage of the world: Swami Chidanand
Manoj Rautela Reports-
Rishikesh : On the occasion of completion of 75 series of online book talks by Dr. Ramesh Pokhriyal Nishank, a two-day international seminar and diamond jubilee celebrations started on Sunday morning at Parmarth Niketan, Rishikesh.
Two-day International Sahitya Mahakumbh started at Parmarth Niketan campus in Rishikesh in Uttarakhand. Program being organized on the occasion of Diamond Jubilee of Dr. Ramesh Pokhriyal Nishank's creation world.
On the occasion Chief guest Swami Chidanand Saraswati Maharaj, President and Spiritual Guru of Parmarth Niketan, Dr. Tejendra Sharma, Senior Litterateur and Program President of London, Dr. Ramesh Pokhriyal Nishank, former Union Education Minister and current Member of Parliament from Haridwar, Ashish Jaiswal, Secretary, Harvard World Record London and Dr. Yogendra Nath Sharma  inaugurated the program by lighting the lamp.
These two days based Sahitya Mahakumbh is being organized under the joint aegis of Himalayan Heritage Trust Uttarakhand, Ink Blue Books New Delhi and Himalayan University. In the program, Ashish Jaiswal, Secretary of 'Harvard World Record' London presented the certificate of world record to Dr. Nishank.
Dr. Ramesh Pokhriyal Nishank also released  New Education Policy 2020-
The chief guest of Parmarth Niketan, President and spiritual guru Swami Chidanand Saraswati Maharaj said that Nishank has given the voice of the common man a place in his literature. He has composed literature for every section, every section of the society. The themes in his literature are unique in themselves. Being a politician as well as being a writer of high order is a big challenge in itself. Dr. Nishank has written story, poem, novel everything. This outstanding writing of his makes him different from all the other litterateurs in the world. He said that Rishi Kumbh has happened many times in Rishikesh, but this is the great Kumbh of literature, in which litterateurs and literature lovers from all over the world are diving.
Presiding over the program, senior London litterateur Tejendra Sharma said that Dr. Nishank's literature is not bound by boundaries. Today his works are being translated into languages ​​around the world. A large number of researchers are researching his literature. His works have been included in many courses. It tells that Dr. Nishank is a writer of outstanding genre.
Dr. Ramesh Pokhriyal Nishank said that feelings have a very important place in literature. What I have seen, felt, struggled with in my life, I have tried to incorporate it in my creations. Many important topics like the pain of the mountain, the sting of migration, the suffering of women and the unemployed, the concept of development, tourism, education and health have always been the main points of my literature.
Vice Chancellor of Himalayan University Prof. JP Pachauri informed that Himalaya Heritage Trust and Ink Blue Books had started an online series last year on the literature of Dr. Ramesh Pokhriyal 'Nishank'. This seminar is being organized on the occasion of completion of 75 episodes. He told that Dr. Nishank's name has also been recorded in 'World Book of Records' and 'Harvard World Record' London on this achievement.
On this occasion, Ashna Negi, Chairperson of the Himalayan Heritage Trust, along with others helped in the event.
60 Papers Presented in four Sessions-
Four sessions were organized on the first day of the seminar, in which research papers of litterateurs, academicians and researchers from all over the world were presented. Mostly discussed the literature of Dr. Nishank. Hindi lovers, critics, academicians, Vice Chancellors of many universities, professor researchers from almost all the states of the country have been present.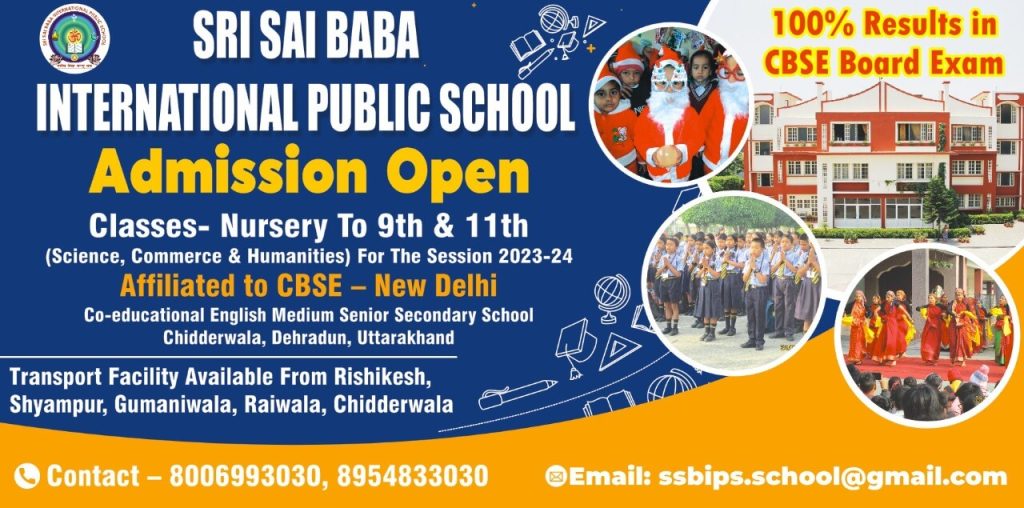 To get latest news updates -