Rishikesh: The initiative to create awareness about stroke therapy is a visionary thinking of AIIMS Rishikesh: Governor
Rishikesh :(Manoj Rautela) On the occasion of 'World Trauma Week', Governor Lt. General (Retd) Gurmeet Singh described the initiative to make common people aware about stroke therapy as a visionary thinking of AIIMS Rishikesh. He said that AIIMS Rishikesh is playing its special role in the field of trauma management and health management. He called such public awareness events necessary to reduce road accidents and talked about continuing such events.
Governor Lieutenant General (Retd) Gurmeet Singh, who was the chief guest at the week-wide Trauma Awareness Week program at AIIMS Rishikesh on Monday, said that the first 1 hour of golden hour is very important to save the injured person in any accident. If the injured person gets proper treatment in time during this 1 hour, his life can be saved. The Governor said that Uttarakhand has a special identity for spiritual journeys, pilgrimage and tourism. Every year crores of people come here to travel by road. In such a situation, reducing road accidents in the state is a big challenge. Therefore, from this point of view, this initiative of AIIMS will prove successful in making the common people aware about stroke treatment and reducing accidents. The Governor said that such awareness programs can reduce the death rate due to road accidents. Said that AIIMS's drone technology, telemedicine facility and heli ambulance service are an example in the field of health care.
Before this, the special guest of the program was Prof. Head of Trauma Department, Rutgers University of America. Mayur Narayan described the Trauma Center of AIIMS Rishikesh as a boon for the entire state in terms of medical facilities. Said that AIIMS located in Rishikesh is the first AIIMS in the country, where an accident victim can be taken to the hospital in a very short time through heli ambulance. Pro. Narayan appreciated the public awareness programs organized at various places by the week-long Trauma Rath run by AIIMS Rishikesh.
Executive Director of AIIMS, Professor Dr. Meenu Singh, while welcoming the Governor, said that most of the deaths in Uttarakhand are due to road accidents. In such a situation, AIIMS is trying to make more and more people aware and aware about trauma through such events. So that the death rate due to trauma in the state can be reduced.
Trauma Department Head Prof. Qamar Azam gave detailed information regarding the Trauma Rath which was operated for a week. He informed that the Trauma Department is working on a plan to start an Artificial Limb Centre. Also, the department is trying to soon open a rehabilitation center in AIIMS for spine injury patients.
Earlier, the organizing secretary of the program and trauma surgeon Dr. Madhur Uniyal gave detailed information about the various activities and achievements conducted by the Trauma Surgery Department of AIIMS. He said that the aim of the Trauma Department of AIIMS is to save the life of every injured person suffering from an accident. Dr. Uniyal said that in one year the department has given medical advice in case of stroke to 12 thousand needy people through tele helpline number, while during this period the lives of 243 injured people were saved. He said that AIIMS is trying to make more and more people of the state aware of trauma. During the program, various members who participated in the World Trauma Week event and staff members who provided better services in the department were also rewarded.
Dean Academic Prof. during the program organized by the Institute's Public Relations Officer Harish Mohan Thapliyal. Jaya Chaturvedi, Dr. Bhaskar Sarkar of Trauma Department, Deputy Director Administration. Colonel Rakesh Kumar, Dr. Manoj Gupta, Dr. Pankaj Sharma, Dr. Namrata Gaur, S.E. Take. Colonel Rajesh Juyal, Administrative Officer Gaurav Badola, Law Officer Pradeep Chandra Pandey, Chief Nursing Officer Rita Sharma, Senior Librarian Sandeep Singh and faculty members of various departments, DNS, ANS etc. were present.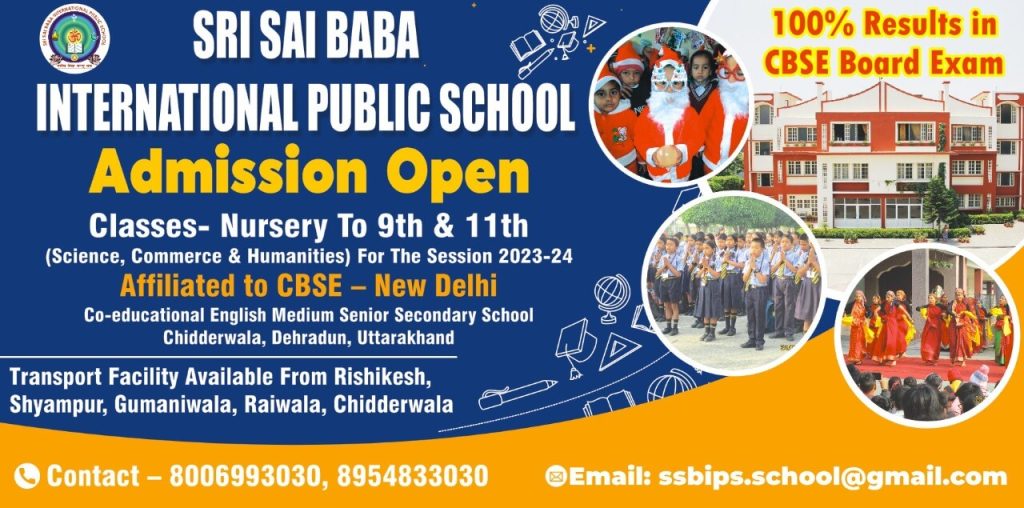 To get latest news updates -