Rishikesh: Saint Conference was Organized under the Chairmanship of Mahamandaleshwar Swami Dr. Prakashanand Saraswati Maharaj, message was given to the youth to stay away from drugs and also to save the environment
Rishikesh: (Manoj Rautela) On the occasion of Jeshtha Purnima a Sant Confrence was organized at Prakashanand Ashram located in Shisham Jhari of Muni Ki Reti area on Sunday. In which many saints, devoties were gathered under the chaimainship of Mahamandaleshwar Swami Dr. Prakashanand Saraswati Ji Maharaj (IItian) of Naya Udasin Akhara who gave special message. The program was coordinated by Mahant Ravi Prapannacharya Maharaj.
Maharaj Shree is also the Supreme President of Shri Mathrushree Divine Trust. Maharaj Shree believes in 'Support each other so that we can grow together'. Maharaj Shree is highly educated and an IIT pass out from Kharagpur. He has a degree in mechanical engineering from IIT. After that he has taken education in disaster management also. Then after working as an officer in the government department, he has ignited the flame of spirituality in the society. He is working for Sanatan Dharma.  For the last 40 years, he has been roaming around the country and abroad and is keeping the burning flame of spirituality and Sanatan Dharma. He is very kind hearted. Lakhs of  devotees of Maharaj Shree are in the country and abroad. There are many ashrams in India as well as engineering college in Raipur. Maharaj Shri is such a saint who does not hesitate to speak the truth. He keeps a special eye on what is happening in the world or surrounding. Presently very few saints are like that. Along with being educated, he is sacrificing everything for the sake of Sanatan Dharma.tees were present.
On this occasion, Mahant Krishnanand Maharaj told that  Mahamandaleshwar Swami Dr. Prakashanand Ji Maharaj has started a public awareness campaign for the youth of  drug addiction and environment protection, not only in Uttarakhand but also across India. This pious campaign was launched in the presence of many saints. In which through young singers going door-to-door to make the youth aware through students of schools and colleges and to run an awareness campaign through Bhagwat Katha. He said that this will be the main aim of the saints. During this, child singer Neetu Singh, who came from Saharanpur, Uttar Pradesh, in the presence of Maharaj Shree in the ashram, started a campaign to make youth aware through singing beautiful bhajan.
On this occasion, Maharaj Shree gave a message to the youth to stay away from drug and make drug free society and at the same time strengthen the society so that the country can become strong. Through this  Sanatan Dharma can be protected. A message was given to youth to work more and more in this direction and to stay away from drugs. He said that youth should stay away from WhatsApp University as much as possible. The youth has lost himself/herself because of this WhatsApp Univesty. Read maximum books and meditate. So that you can become healthy. If you are healthy, then your mind will be healthy, in such a situation the society will be strong. Through all this new energy will be found in the society. Children should plant more and more trees at the number of Ganga Ghats for environmental protection. Protection of the banks of the Ganga and other rivers is very important. So that we can get oxygen tomorrow. So that we can keep our earth and environment healthy. Along with this, Maharaj Shri spoke openly on many subjects. On this occasion Mata Anita Ji, Krishnanand Ji Maharaj, Gopal Baba, Gangaram Vyas, Dhyan Das Ganganand, Ajmer Singh Rathod, Rekha Rathod, Visakha Rathod, Vaishali Kaur, Abhishek Sharma and many other saints and devotees.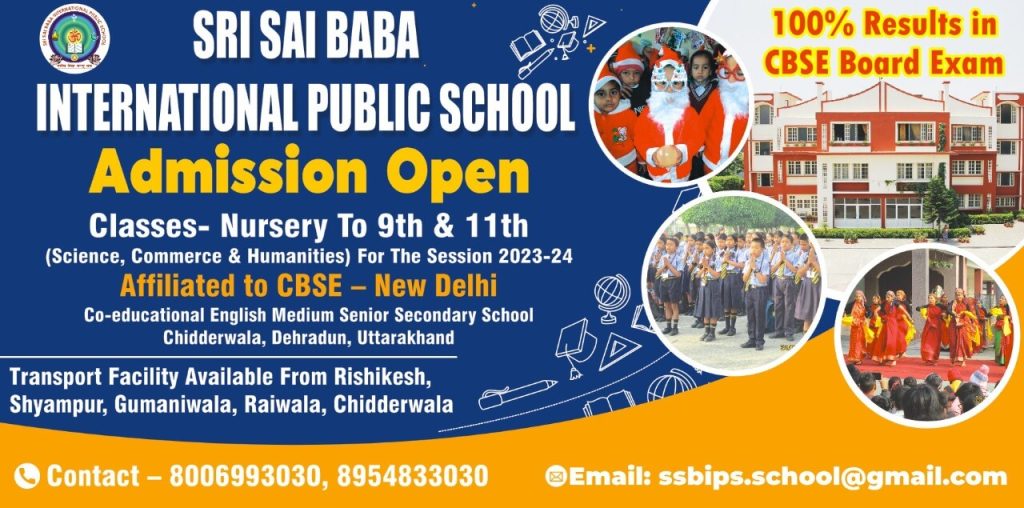 To get latest news updates -