Rishikesh: Perfect hospital for mother and child care, treatment free in Raiwala
A caring hospital in the uttarkahand for the Pregnent women and Child Care in Raiwala
-Treatment is free but quality is excellent…Till now treatmentm done of more than 1100 women including 69 pregnant women, atmosphere like home in the hospital
-On June 4 (Sunday), a free camp will be organized by the hospital in Narendra Nagar in Tehri District
Rishikesh: (Manoj Rautela) There is such a hospital in Raiwala which is made for completely human service…made for motherhood… means dedicated for mother and child care. There will be lakhs of hospitals, but it is fortunate for the state to have such a hospital of service and dedication in Uttarakhand. The name of the hospital is Sri Sathya Sai Sanjeevani Hospital. Where there is no cash counter at all. Means not a single rupee is taken from patient for treatment.
Situated on the banks of three rivers like Song, Suswa and Ganga River in Raiwala, the hospital is situated in a very peaceful and environmentally clean and hygienic location. On one side there is an army camp and on the other side the banks of rivers and the picturesque hills of Shivalik. Shri Sathya Sai Sanjeevani Hospital was started in Raiwala with the aim of realizing the visionary thinking and imagination of C. Srinivas, the founder of Sri Sathya Sai Education and Health Trust. On 10th November 2022 inagrated by the Governor of Uttarakhand, Lt. Gen Gurmeet Singh (Retd). From the date of launch till date more than 1100 female patients have been treated. This is also the first such hospital which is keeping its record in front of the public through media. In the press conference which was held on Saturday, all information about the hospital was given in the 'Meet the Press' program on behalf of the hospital management and a blue print shown what would be the future plans. Giving information by Dr. Pranati Das, Head of the Department of Shri Satya Sai Sanjeevani Hospital Raiwala and Usha Raturi, Manager of the hospital, said that till June 2, 2023, 69 pregnant women have been successfully and safely delivered the babies in the hospital. That is Free of cost. No money was taken. In which 48 operations (Caesarean) have been done successfully. Success rate was 100%.  While giving the information, Dr. Das said, patients come here after being referred from the different government hospital. Whose condition is serious and complicated. Patients are successfully treated by the senior Gynecologist and her team in our hospital. The main objective of the hospital is to provide women and child health services to remote hilly areas and poor people. Keeping this in view, a free camp is being organized in Narendra Nagar on June 4 2023 (Sunday).
This hospital is the first free hospital in Rishikesh area in Uttarakhand. Surprisingly there is no cash counter. This is a hospital dedicated to the service of mother and child Care 24×7. Presently there are 12 beds in the hospital. There is a plan to increase this to 50 beds in the near future. Giving information by hospital manager Usha Raturi said soon we expect that the government will give permission for 50 beds to opeate. After that we will be able to treat people on a larger scale. Poor section will get benefited that is our goal. Ultrasound machine has been installed in the hospital. It is going to be started soon. NICU ward is already running. Where the treatment is being done by senior pediatrician.
Consultation and treatment are done by experienced doctors in the hospital. Giving information to the journalists, Dr. Das told that soon trust can start a hospital in Dehradun and Pauri district also. For that efforts are being made by the trust. With this, women in far flung mountains will be able to get treatment. Patients are brought here by ASHAs who are appointed by the government because they are in direct contact with pregnant women and their families. in rural area. But due to lack of information, many people, especially the poor sections, get trapped in the hand of private hospitals, in such a situation there is a lot of pressure on them financially. From where will the poor person get so much money? Our special focus is on the poor sections, because from where will he/she get the money? Here we don't even take a single rupee. We serve the humankind said by br. Pranati Das and Usha Raturi, during the press conference.
In children's heart disease, hospital treats-
We have a nearby hospital in Palwal in Faridabad, Haryana for small children suffering from heart disease and mother care. We also take help from there which was inaugurated by Prime Minister Narendra Modi in 2016.
About Sri Sathya Sai Health & Education Trust-
Established in May 1970, the Sri Sathya Sai Health and Education Trust is a public charitable trust under section 12A of the Income Tax Act, 1961. Since inception, it has established and run nationally renowned healthcare institutes across the country, providing services completely free of cost. Provides free service to all, irrespective of caste, religion, nationality or financial status. The trust started its services with the Sri Sathya Sai General Hospital at Whitefield in rural Karnataka, has served over two million outpatients, over a thousand Performed more than twenty thousand surgeries in all general specialties from villages.
Our Founder-
Reverend Sri Sathya Sai Baba, our Founder President, worked tirelessly to alleviate the suffering of millions of people around the world. "Love all, serve all" was his life's message, and is now our only goal and guide. His organizations and work to provide basic drinking water as well as quality education and healthcare, absolutely free of cost, to millions of people , are enduring testimonies of his love and compassion for the needs of humanity. Today, he is our strength and inspiration, and it is in his footsteps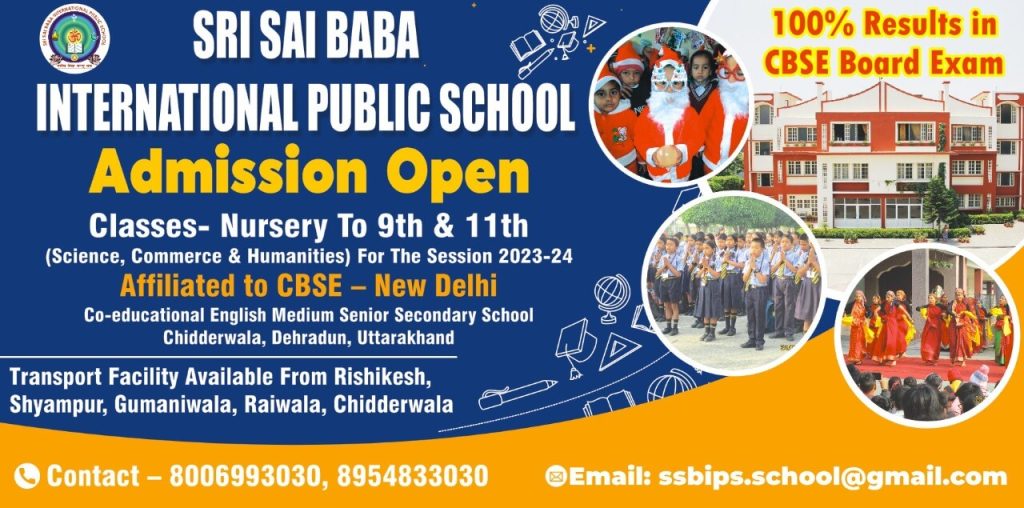 To get latest news updates -