Rishikesh: "Nimbus Academy Dehradun" defeated Delhi team to win the 2nd Late DD Memorial Under-16 Cricket Tournament
Manoj Rautela Reports:
Rishikesh: Excellent cricket was being played continuously for 15 days in Ayush Academy. The final was played on Sunday. Showcasing a brilliant game in the 2nd Late Late Dee Dee Memorial Under-16 Cricket Tournament. The final match was played on Sunday between Essex Cricket Academy Delhi and Nimbus Cricket Academy Dehradun. The match which was won by Nimbus Cricket Academy by 4 wickets. Essex Cricket Academy, electing to bat first, scored 139 runs losing 10 wickets in 40 overs thanks to Abhay's 31 runs and Sameer's 21 runs. On behalf of Essex Cricket Academy, Himanshu took 3 wickets. In reply, Nimbus Cricket Academy, chasing the target, achieved the target in 41.4 overs thanks to Aman Pratap's 50 runs and Himanshu's 16 runs. Sameer took 3 wickets from Essex Delhi. Himanshu was adjudged man of the match for his brilliant performance.
Overall prizes were awarded in the tournament –
Player of the Series: Himashu
Best Batsman of the Tournament: Vedansh Chauhan
Best Bowler of the Tournament: Jatin Sharma
Best fielder of the tournament: Nishu Patel
Vikram Deshwal, founder of Ayush Cricket Academy, said, next year also the same tournament will be held, last time 8 teams participated in our place, this time 12 teams took part while the team became 18, due to the league, the tournament had to be shortened. That's why 12 team Rakhi this time. I assure you that next time there will be a better tournament. My aim is to bring quality players. Here work could have been done from one ground, we have made two grounds so that the players get good facilities, the atmosphere seems to be of cricket. In two years, we have played 20 tournaments out of which we have won 16 tournaments. In 4, we have reached the semi-finals. So it shows our preparation somewhere. There are one to one academy in Dehradun but this is the difference between us and them, we look at quality and provide facilities. Players get quality matches here. Come out a good player tomorrow, learn well. Takes special care of the ground, we take care of it like a child, the ground has a special role to play in this game. Unless the children play the tournament, they will not have the experience. This is the level ground of Rajiv Gandhi and Abhimunya ground. Our ground is approved by BCCI. I will appeal to CM Dhami to take steps for the children, to build a playground. The women players of our state have given excellent performance. In such a situation, the present Sangh is also doing a good job, Mahim Verma ji is doing a good job. There is hope and it would be good if the government also becomes a part of it. Sports will get a boost".
Vijay Pratap Malla Secretary DCA and Guest of Honor Anil Doval Joint Secretary DCA both praised the AYUSH Cricket Academy and said that there was a very good atmosphere for cricket here. Ayush Cricket Academy has achieved a very good position in two years. Whereas both agreed and there should be sports grounds in the state. We don't have that much ground facility right now. We do not have any dearth of talent but it is necessary to provide them the right platform and playground. Also, how to bring the talent that is in the mountain, those people will focus in the coming time. Most of the places there are no academies. A good player will be found but how to give him a platform is a big challenge.
Vikram Deshwal, Founder of Ayush Cricket Academy and Chief Guest Vijay Pratap Malla Secretary DCA and Guest of Honor Anil Doval Joint Secretary DCA, Sumit Doval Cricket Operation DCA, Sagar Bohra, Rajesh Dravid, Tournament Organizer Anil Verma, Match Referee Sheetal Singh were present on the occasion. , Bhupendra Chillar, Himachal Yadav and match officials Chahat Mishra, Rahul Rawat, Pankaj Kashyap, Deepak Kashyap, Ashish Pandey and commentator Abhishek Uperti etc. were present.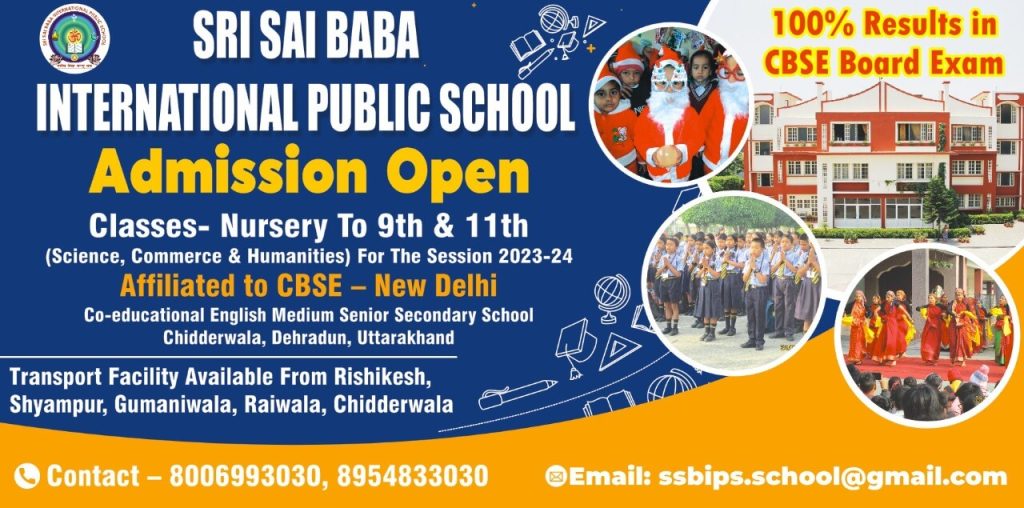 To get latest news updates -