Rishikesh : NBRCOM 2021 duly concluded in AIIMS, 500 scientists and doctors participated, 300 young researchers presented their research work
Rishikesh : The 3rd National Biomedical Research Competition organized under the aegis of Society of Young Biomedical Scientists India at All India Institute of Medical Sciences, AIIMS Rishikesh in association with JNU Delhi, AIIMS Jodhpur, PGI Chandigarh, NIPER Mohali, AIIMS Rishikesh, CDRI and IITR-Lucknow duly concluded. Went. 500 scientists and doctors from all over the country participated in the competition. In which 300 young researchers presented their research work.
The NBRCOM 2021, organized by the Society of Young Biomedical Scientists at AIIMS, got duly concluded on Friday. A panel discussion on the topic "Research Landscape in India: Issues and Challenges" was organized as part of the five day National Biomedical Research Competition. Niranjan Chakraborty, former Faculty Professor of Jawaharlal Nehru University participated in the panel as the keynote speaker. Apart from this, the Director of NIPER, Mohali, Prof. Dulal Panda, Dr. Pragya D. Yadav, Principal Scientist, ICMR NIV, Prof. JNU. Vibha Tandon, Dr. Neeraj Jain, Scientist of CDRI, Lucknow, Lead Scientist in Nephron Dr. Praveen Kumar M. etc. were present. The scientists involved in the discussion were jointly introduced and conducted by Dr. Khushboo Bisht of AIIMS Rishikesh and Dr. Jitendra Kumar Choudhary of Shivaji College, University of Delhi. The discussions contained detailed views on various issues raised by the panelists and participants. In which the problem of lack of mentorship, research infrastructure and funding for young budding scientists and research scholars joining PhD in various medical and non-medical research institutes was also highlighted. Apart from this, another point discussed was the lack of inter- and inter-institutional cooperation and under-utilisation of laboratory equipment etc. The key speakers also discussed the challenges faced in mobilizing resources due to uneven allocation of funds in laboratories and research institutes. In the conclusion of the discussion it was proposed that there should be public-private partnership to improve the standard of research in the national interest. Society President Rohitash Yadav said that in the field of research, the government and private research institutes should work together in the field of research, so that in the coming time a better environment can be created in the field of research in the country. Also, this will encourage researchers, research scholars. In organizing the competition, Professor Balram G Omar, Department of Microbiology, AIIMS Rishikesh, Prof. Rakesh Tyagi, Dr. Deepika Bansal of NIPER, Mohali, Dr. Pradeep K. of IITR Lucknow etc. were present.
Here are the key points of the discussion-
1) Are we failing to inculcate scientific temper in our young generation as a collective at a national level?
2) Are we able to provide adequate research funding, laboratory space and research collaboration opportunities for our budding researchers?
3) Do we need equality in terms of funding and resource availability for research in different laboratories and research institutes of the country?
4) Do we need to allow private permission public-private partnership (PPP model) in the field of research? 5) Need for honesty and ethics in research etc.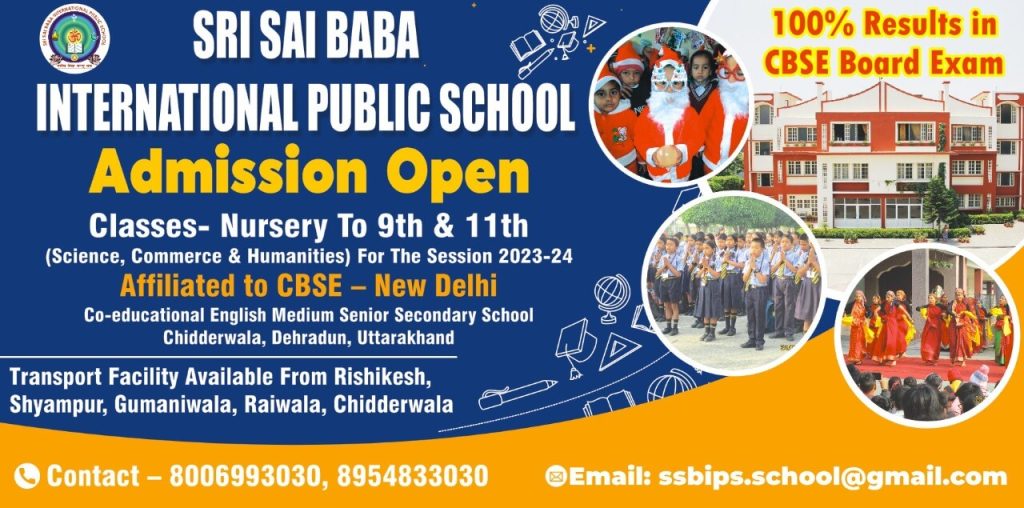 To get latest news updates -