Rishikesh : Morari Bapu Begins Sacred Jyotirlinga Ram Katha Train Yatra with a Grand Flag-off with Cabinet Minister and Mayor 
Rishikesh : Morari Bapu, the well-known spiritual guru known for his profound narrations of the Ram Katha, has embarked on an extraordinary spiritual odyssey during the revered month of Saavan. The momentous journey, titled the Jyotirlinga Ram Katha Train Yatra, commenced on July 22, 2023, from the hallowed grounds of Kedarnath in Uttarakhand.
The grand inauguration of the railway leg of the pilgrimage took place today, July 23, 2023, at 1:30pm from the picturesque railway station in the holy city of Rishikesh. The event was graced by the presence of Uttarakhand Finance Minister Prem Chand Aggarwal and Anita Mamgain (Mayor) Nagar Nigam Rishikesh. Bapu has named this katha as Manas-900. Morari Bapu, with his extensive experience of over 60 years in narrating the Ram Katha, will embark on this exceptional 18-day journey, which will serve as a confluence of Shaivism and Vaishnavism. The yatra will culminate on August 8, 2023, at Bapu's village, Talgajarda, in Gujarat.  During this remarkable journey, Morari Bapu will captivate devotees with his enlightening discourses on the Ram Katha at the revered 12 Jyotirlinga temples. Additionally, he will visit 3 sacred Dhams and the Tirupati Balaji temple, enriching the spiritual experience for all participants. Spanning approximately 12,000 kilometers and covering 8 states, this profound journey will embody the essence of Sanatana Dharma, celebrate the glory of Lord Ram's name, and unite India while
strengthening its traditions.
Morari Bapu discourses on Ram Katha are deeply rooted in the teachings of Ram Charita Manas. To facilitate this extraordinary journey, two special trains named Kailash Bharat Gaurav and Chitrakoot Bharat Gaurav have been arranged by IRCTC. These specially designed trains will accommodate a total of 1008 devotees. Uttarakhand Finance Minister Prem Chand Aggarwal expressed his delight about the Jyotirlinga Ram Katha Train Yatra, stating, "I am delighted to be a part of this significant spiritual event that combines the rich heritage of our culture with the convenience of rail travel. This yatra will offer a unique opportunity for devotees to experience the divine grace while traversing the sacred land of India. Anita Mamgain (Mayor) Nagar Nigam Rishikesh, added, "It is a moment of great pride for Uttarakhand to be the starting point of this auspicious journey. We are honoured to host Morari Bapu and witness the convergence of spirituality and cultural heritage through the Jyotirlinga Ram Katha Train Yatra. This pilgrimage will not only deepen our spiritual connection but also contribute to the promotion of tourism in our beautiful state.
The train coaches exteriors are adorned with vibrant vinyl wraps showcasing the 12 Jyotirlinga temples, the major Dhams of Sanatana Dharma, the Tirupati Balaji temple, and scenes from Bapu village, creating a visually captivating experience.Regarding the vision behind the Jyotirlinga Ram Katha Yatra, Morari Bapu said, "Through this sacred journey, we aim to unite the diverse tapestry of India and foster a collective understanding of Sanatana Dharma. Let the name of Lord Ram resonate in every corner of our nation, bringing peace, harmony, and righteousness to all.  The Katha is being organized by Bapu's flower (devotee) Rupesh Vyas from Indore through Aadesh Trust. He has been working tirelessly with IRCTC to make this Jyotirlinga Ram Katha Yatra a success. This Jyotirlinga Ram Katha event holds significant importance as it aligns with the vision of Ek Bharat Shreshtha Bharat," aiming to connect individuals from different regions and celebrate the 75th anniversary of Indian independence. It symbolizes unity, cultural harmony, and the rich spiritual heritage of our nation.
About Morari Bapu:
Morari Bapu is a renowned spiritual guru and a Ramayana exponent who has dedicated his life to disseminating the teachings of Lord Ram and promoting the values of truth, love, and compassion. With over 900 discourses and narratives on the Ramayana, Morari Bapu enlightening and engaging delivery has touched the hearts of millions across India and the world. His mission is to foster spiritual awakening and inspire individuals to lead a life rooted in simplicity, devotion, and righteousness. All his kathas are open to all irrespective of caste, creed, or religion. As a regular practice, free meals are served as prasad for all those who come to the Katha.s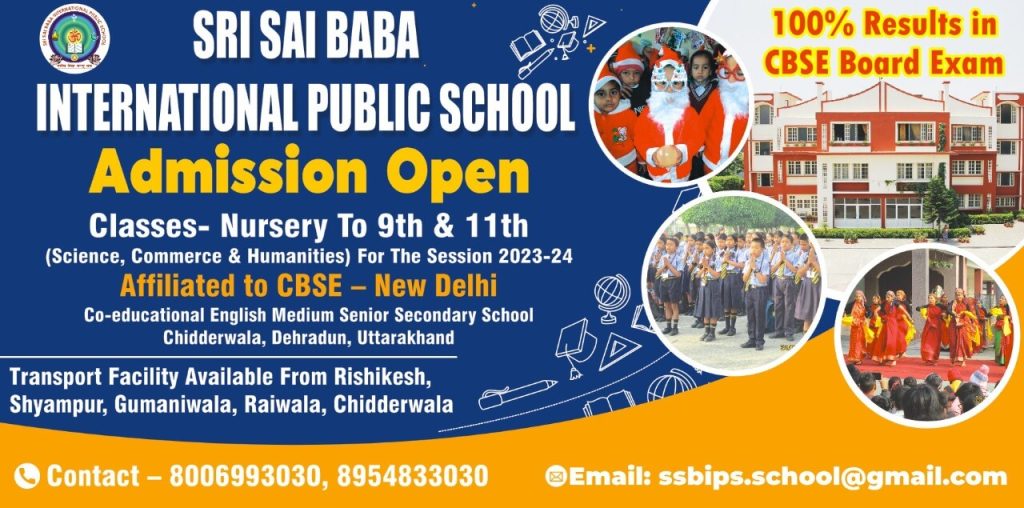 To get latest news updates -