Rishikesh: Its "Record" for the highest number of blood donations in the city, 306 units of blood collected, 378 people had registered for the noble cause at Shree Bharat Mandir
Blood Donation Camp Organized in the memory of Late Mahant Ashok Prapannacharya Ji Maharaj of Shri Bharat Mandir
Manoj Rautela Reports:
Rishikesh: A total of 306 units of blood were collected in the blood donation camp organized in the memory of Late Mahant Ashok Prapannacharya Ji Maharaj of Shree Bharat Mandir on 3rd March 2022 in the pilgrimage city of Rishikesh. Whereas 378 people had registered for blood donation. Out of which the remaining people could not donate blood due to lack of hemoglobin, anemia and high blood pressure and diabetes.
The figure of 306 units of blood donation has set itself a "record" in Rishikesh. Mahant Ravi Shastri said that this is a record in itself so far. Glad so many people came to donate blood. In 306 units, 122 units were collected by IMA, 140 units by Jolly Grant Hospital and 44 units by Shanti Prapann Sharma Government Hospital (Government Hospital Rishikesh). On this occasion, the camp was duly inaugurated by Dr. Vijay Dhasmana, Vice Chancellor of Himalayan Hospital and Sant Jot Singh Maharaj and Ram Singh Maharaj of Nirmal Ashram.
During this, they inspired the blood donors to donate blood. Mahant of Shree Bharat Mandir, Shree Vatsal Prapannacharya Ji Maharaj said that by donating blood the lives of persons suffering from road accidents, anemia victims, pregnant women etc. can be saved. Convener of blood donation camp and famous councilor in the name of blood friend Rajendra Prem Singh Bisht said that by donating one unit of blood, the lives of four people can be saved. We should donate blood regularly every three months. Because there is no other option of donating blood. During this, Aarti Chaitanya and Umaya Chaitanya also donated blood on behalf of Vedic Foundation Himalaya.
On this occasion Secretary of Shree Bharat Mandir School Society Shree Harshvardhan Sharma, Mahant Vatsal Prapannacharya Ji Maharaj, Rishikesh Mayor Anita Mamgain, Geeta Kukreti, Varun Sharma, Rajendra Prem Singh Bisht, Govind Singh Rawat, DBPS Rawat, Deepak Bhardwaj, Vivek Sharma, Praveen Rawat, Mahant Ravi Shastri, Mahant Laxman, District Panchayat Sanjeev Chauhan, Deepika Sharma, Harsh Vyas, Councilor Luv Kamboj, Chetan Chauhan, Jayesh Rana, Rakesh Mian, Sanjay Bisht, Shakuntala Sharma, Yamuna Prasad Tripathi, Lakhwinder Singh, Dr Sunil Dutt Thapliyal, Ranjan Anthwal, Kapil Gupta, Sandeep Gupta, Aarti Chaitanya, Umaya Chaitanya etc. were present.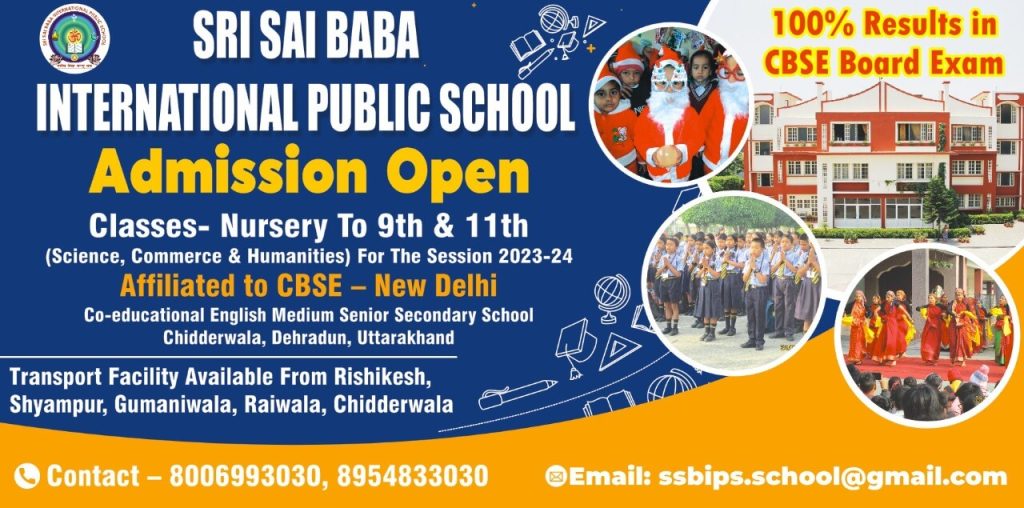 To get latest news updates -