Rishikesh : Hindi film Actress Kajol Devgan reached Rishikesh, Participated in Ganga Aarti at Parmarth Niketan
Kajol  participated in the world famous Ganga Aarti at Parmath Niketan
Swami Chidanand Saraswati gave a message to Kajol Devgan and Tanisha Mukherjee to spread the message of environmental protection through films
Films are the mirror of the society – Swami Chidanand Saraswati
Rishikesh: (Manoj Rautela) Who does not know the Hindi film Dil Wale Dulhania. Kajol Devgan, the famous heroine of the same film, reached Rishikesh on the banks of the Ganges. On Saturday evening at Parmarth Niketan, Kajol performed Ganga Aarti and took blessings of Mother Ganga.Famous Hindi film actress Kajol Devgan and her sister Tanisha Mukherjee visit Parmarth Niketan. Participated in the world famous Ganga Aarti after taking blessings from Parmarth Niketan President Swami Chidanand Saraswati.Swami Chidanand Saraswati said that films are the mirror of the society.
Today's youth imbibes a lot through films. Actors and actresses are role models for the youth, so it is necessary that the films reflect the noble society.Swamiji said that at present the problems of global warming and climate change are present in front of the whole world. If the message of environment and water conservation is disseminated through films, then its effect will be deep and far-reaching. Along with presenting the excellent form of the society through films, the promotion of greenery, traditional lifestyle and the excellent lifestyle of India will be presented. If done, this message can be transmitted from generation to generation.
Famous film actress Kajol said that Parmarth Niketan has an excellent reputation not only in India but globally. Swami ji has done wonderful things to maintain the divinity of Indian culture and rituals. We all are taking this message from here today. Swami Chidanand Saraswati ji greeted Kajol Devgan, Tanisha Mukherjee and all their friends by presenting Rudraksh saplings to them. Let us tell you that celebrities keep coming to Parmarth Niketan. To perform Ganga Aarti and seek the blessings of Swami Chidanand Muni.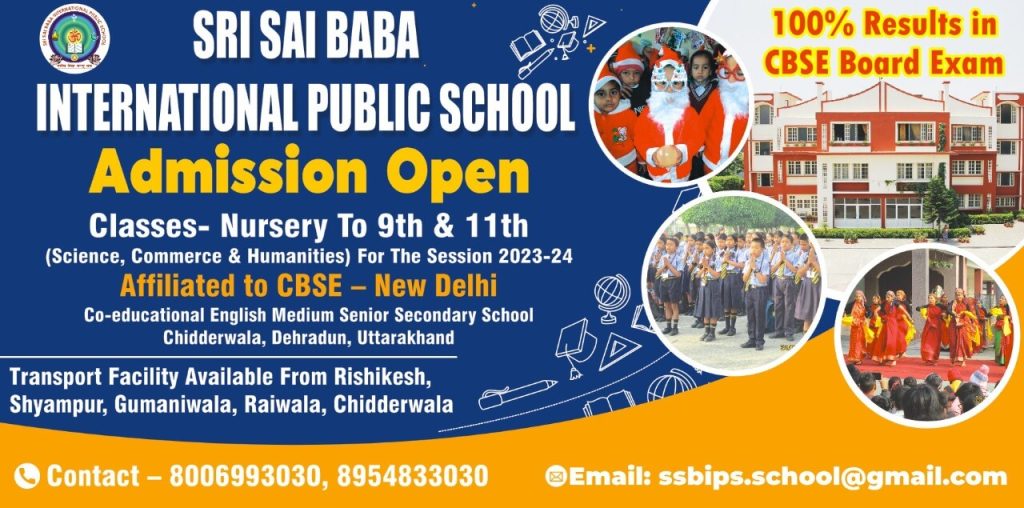 To get latest news updates -