Rishikesh : Greeting to the G-20 delegates at the divine and grand Parmarth Niketan Ashram, Warmly welcomed by the Parmarth family and Rishikumars
Working Group on Entry Corruption meeting to be held at Narendra Nagar near Rishikesh region in Uttarakhand through Sherpa Track under 13 Working Groups and 3 Initiatives
Rishikesh : (Manoj Rautela) : The G-20 delegates participated in the world-famous Ganga Aarti at Parmarth Niketan on the banks of the Ganges in the presence of Swami Chidanand Saraswati, President of Parmarth Niketan, Dr. Sadhvi Bhagwati Saraswati, International General Secretary of Global Interfaith Wash Alliance.
A message was sent from the grand Ganga Aarti held at Parmarth Niketan on Wednesday late evening, which will increase the sanskars all over the world; Culture will also grow and bridges of mutual relations will be built, which is possible only through spirituality. Because there is no other bridge than spirituality. Where there is respect for the culture of Sarve Bhavantu Sukhinah, there is peace and co-ordination. Many representatives of 20 countries of the world participated in the second G-20 meeting of the Anti-Corruption Working Group in Rishikesh area of Uttarakhand. The G-20 delegates got amazing, supernatural and unforgettable joy by participating in Maa Ganga Aarti, which embodies the divine formula of Vasudhaiva Kutumbakam 'World One Family' with spiritual, religious and cultural purpose. Swamy said that this is just a beginning, it is a journey from G-20 to G-All. Today there are 20 countries and in the coming days 200 countries will come here and enjoy the culture of India. This is what Vasudhaiva Kutumbakam is, this is what the world is one family. Believe me, this is the only mantra, where all the problems have a solution. Where everyone is respected and everyone is equal.
Culture of harmony, harmony and co-ordination and unity in diversity, this is the cultural specialty of India. Addressing the global family, Swami Chidanand Saraswati announced that Ayam Nijah Paro Veti Ganana Laghuchetsam. Udarcharitanan tu Vasudhaiva Kutumbakam. Vasudhaiva Kutumbakam is the basic ritual of Sanatana Dharma, which is included in the foundation of Indian culture. Indian culture is a very rich culture. Which is wide from Vedas to aircraft and from Upanishads to satellites. To know, understand and live the Indian culture, one has to understand the real origin of the divine sources of Vasudhaiva Kutumbakam.
Dr. Sadhvi Bhagwati Saraswati said that Parmarth Niketan Ganga Aarti was started in the year 1997 under the blessings and guidance of Pujya Swami Chidanand Saraswati Maharaj. Which is famous globally at the present time. The public is awakened for a sustainable and secure future through Ganga Aarti from the holy banks of Maa Ganga. Let us all together use our energy, experience, influence, time, understanding, talent and tenacity to contribute to building a sustainable, safe, sustainable, and peaceful world. We get blessings and inspiration from Maa Ganga. Mother Ganga in its journey of 2525 kms somewhere its path is very wide. But somewhere it is very small, somewhere the flow is deep; Somewhere calm, somewhere it jumps and somewhere the water is very less. Same is the case in our life also. But Mother Ganga moves towards its goal Ganga Sagar in every situation. Similarly, we keep moving towards our goal in our life because this is the religion of our life. In the holy presence of Swami Chidanand Saraswati, the G-20 delegates resolved to build a green, sustainable, safe and sustainable future. On behalf of the Parmarth family, the divine and green gift of the Himalayas was given as a gift of Rudraksh plant, Himalayan turmeric and other sustainable and sustainable items which reflect the culture and vibrancy of Uttarakhand.
The whole country is taking shape under the visionary leadership of the energetic, successful and ascetic Honorable Prime Minister Narendra Modi. In this series, Ganga Aarti is being held in Uttarakhand, Parmarth Niketan, Rishikesh. Swamiji said that even if the G-20 meeting was held in Uttarakhand, then in one village 'Auni', I feel that 'Auni Gaon Uvwal Gaon' means that every village should become self-sufficient. Every person should become self-sufficient. It is a matter of being vocal for local, everyone has to come forward to bring forward the same local because love will increase, employment will increase, business will increase as well as respect for each other's cultures will increase and a basis will be found for self-sufficient villages. Swami said that the village which we used to consider as the last village, the Honorable Prime Minister said that it is not the last village but the first village, it is a thought, salutations to this thought and our energetic young Chief Minister Shri Pushkar Singh is engaged in this series. Dhami ji and the entire administration under his leadership have worked wonderfully so that the state gets a new identity and the respect of the country increases in the whole world. For this, Swami praised Karmayogi Prime Minister Narendra Modi and energetic young Chief Minister Pushkar Singh Dhami with open voice and open heart.
Millets of Uttarakhand were served in the dinner-
Millets of Uttarakhand were served to the G-20 delegates in the dinner so that coarse grains along with the culture of Uttarakhand could get global recognition. Along with this, Rudraksh saplings were presented to everyone as a gift. On this occasion, everyone took a pledge to save the culture, nature and future. Through this, this wonderful Ganga beach of Parmarth Niketan Rishikesh gave this message to the whole world that the land of the divine Himalayas and Uttarakhand, 'the world is the land of one family'. Swami Chidanand Saraswati said that
The energy and enthusiasm with which District Magistrate Pauri Garhwal Dr. Ashish Chauhan and Senior Superintendent of Police Shweta Choubey, all officers and all departments worked under the leadership of the Chief Minister is wonderful. The kind of coordination that is being seen not only in Pauri district but also between the officials of Pallipar Tehri and Dehradun districts. It is a matter of pride. Congratulations to all for that. Indeed this is a wonderful historical moment for Uttarakhand. Greetings to our global guests in these divine moments. Union Minister of State for Defense Ajay Bhatt, Finance Minister, Government of Uttarakhand Premchand Aggarwal, Department of Higher Education, Health, Cooperation Dr. Dhan Singh Rawat, Agriculture Minister, Uttarakhand, Subodh Uniyal, MLA, Yamkeshwar Assembly Renu Bisht, Mayor Rishikesh Anita Mamgain and other dignitaries were present on the occasion. The guests participated.
These countries representatives have come-
G-20 consists of 19 countries (Argentina, Australia, Brazil, Canada, China, France, Germany, India, Indonesia, Italy, Japan, Republic of Korea, Mexico, Russia, Saudi Arabia, South Africa, Turkey, United Kingdom and United States ) and the European Union.
The Working Group on Entry Corruption meeting to be held at Narendra Nagar near Rishikesh in Uttarakhand is being held through Sherpa Track under 13 Working Groups and 3 Initiatives. G-20 member states account for about 85 percent of global GDP, more than 75 percent of global trade, and nearly two-thirds of the world's population. The G-20 is the main forum for international economic cooperation. It plays an important role in determining and strengthening the global structure and governance on all major international economic issues. The G-20 Anti-Corruption Working Group (ACWG) was established in 2010. The Anti-Corruption Working Group reports to the G-20 leaders on anti-corruption and aims to establish common minimum standards among the legal systems of the G-20 countries to combat corruption. Focuses on integrity and transparency, anti-bribery, international cooperation, asset recovery, beneficial ownership transparency, vulnerable areas and capacity building. The G-20 summit is held annually under a rotating presidency. Initially the G20 focused on macroeconomic issues, but later expanded its agenda to include trade, climate change, sustainable development, health, agriculture, energy, environment, climate change and anti-corruption.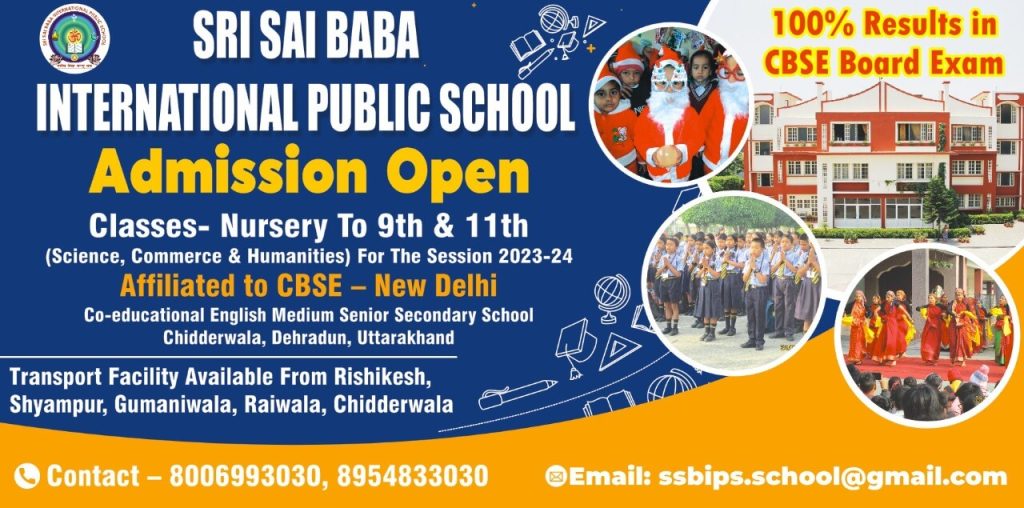 To get latest news updates -