Rishikesh: Free Heli Ambulance Service will Start in AIIMS  from March 2023 : Prof. Meenu Singh
AIIMS Rishikesh is going to become the country's first heli service  center soon
Rishikesh: All India Institute of Medical Sciences Rishikesh is going to become the first such center among all the AIIMS in the country from where heli ambulance service will operate. According to AIIMS Executive Director Professor Meenu Singh, the heli ambulance service will start from here in March this year.
A helicopter will be provided to AIIMS in February by the Ministry of Civil Aviation. This first ambulance service will be completely free for the patients. On September 20 this year, at the National Convention of All India Management Association in Delhi, Union Civil Aviation Minister Jyotiraditya Scindia announced that we are going to start heli ambulance service at Rishikesh AIIMS very soon. Necessary correspondence has been completed by the Ministry in this regard with AIIMS Rishikesh. It is notable that the helipad was constructed in AIIMS Rishikesh about two years ago.
In case of emergency, at present serious patients from the hilly areas of Uttarakhand are being brought here. During this period, the work of fulfilling all the standards has been done by the AIIMS administration. Medical staff and all other preparations for this have already been completed. Looking at the helipad and the geographical condition of Uttarakhand, the Ministry of Health, Government of India had found Rishikesh AIIMS suitable. Now AIIMS Rishikesh is going to become the first institute to operate heli ambulance services.
AIIMS Executive Director Professor Dr. Meenu Singh told to Journalists that a helicopter will be made available to AIIMS Rishikesh by the month of February on behalf of the Ministry of Civil Aviation. Heli ambulance service will be started in AIIMS in the month of March this year. The special thing is that this service will be completely free for the patients. At present, a target has been fixed to provide benefit of this service to 45 patients every month.Executive Director Professor Meenu Singh said that the agency authorized by the ministry will provide technical staff for heli ambulances. While arrangements for doctors, nursing officers and other staff will be made by AIIMS Rishikesh.
For which all kinds of basic and human resource facilities are available with us. The accommodation and other facilities for the technical staff of Heli ambulance will also be made available here. For this, call center facilities will also be available at AIIMS Rishikesh.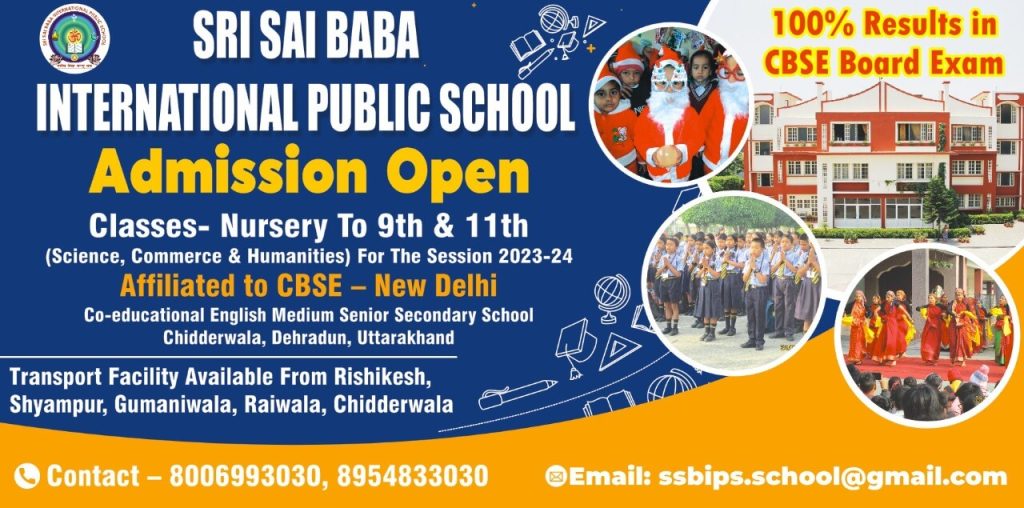 To get latest news updates -