Rishikesh: Former Military "boxer" Vijay Dimri is sculpting 80 youths to wear "uniforms" at the IDPL ground
Rishikesh: It is said that a good Guru is needed to achieve any goal. The same proverb seems to be proving true nowadays in the IDPL ground. In this ground, 80 young men and women are sweating because they all have to wear uniforms. That is, you have to go to the police and the army… and they are carving out Vijay Dimri, a retired soldier of the Garhwal Rifles. Vijay himself is a physical fitness freak. He was playing boxing during his army days. After serving the country for 19 years, after retiring from the post of Havaldar, he is now working on the fitness of the youth of Uttarakhand. That too free of cost. The most important thing is to keep these youths away from drugs, Dimri says, if these youths stay away from drugs and are health conscious, the society will be strong.
Wath This Video of Vijay Dimri who is giving Training to Youth–Video No.1
In such a situation, work is going on how to find the passion, enthusiasm and goal in the minds of these youths. These young men and women are sweating day and night for the upcoming police recruitment. Dimri is not only making them physically strong but is also increasing the knowledge of youth by giving online assignments. Everyone has heard the bravery of soldiers from Uttarakhand, but in this way very few people are seen for a noble cause dedicated to the society. Their training is going on for two months in this ground.
Video No. 2—–
42 youths and 38 girls are sweating day and night in the presence of Dimri. Among them, there are also four young men and women who have come here only from remote mountains to take training. Leaving home and training under Dimri, he wants to achieve the goal. Out of which apart from Rishikesh and its surrounding area are also from Pauri and Tehri. Those who are living here in a rented house and doing training.
Many are married and have children too, but leaving the house, they are preparing themselves to wear the uniform. Because there is a saying that there is a soldier from every house in Uttarakhand…. that's why the passion for uniform is visible in these youths. Because in the blood there is service to the country, service to the state. Dimri said that apart from running, long jump, high jump, other exercises from the youth and by sending questions to them, general knowledge is also getting them strengthened. So that they remain ahead in the written examination and can fit in the standards which are there to be admitted.
Among the girls who have come from the mountain for training are Swati, Sania, Kavita and Reena Devi Kukreti from Tehri. Reena also has a small child and is living in a rented room here from her village in Pauri district and is taking training. Huh. There are many such youths who are working at night and stay in the field for training in the morning and evening. Dimri said that many of these players are also leaving. If they get some facilities in the coming time, then they can go up to the national. Dimri says that out of these, he hopes that many children will leave in the upcoming police recruitment. After working on fitness in two months, his fitness level has become very strong and a confidence has been seen in him. Groups have been formed to give training to the youth and a captain has been made out of them. Who will lead his group and will keep giving his progress report.
Let us tell you, the police are going to be recruited, for this the forms have been filled and these youths are getting ready for that. After that, they will try for the army as well. Dimri has named this group in his name, Army Police Physical (APP). Dimri told that he has created his own YouTube channel, seeing the same name, these youths have come and joined. Now it is my job to prepare them for the target, the rest is their luck. We are preparing them physically and mentally, I hope they will give very good results. If seen, in this way only a few ex-servicemen devoted to health, give time to the society in this way out of their normal household life, it will be beneficial for the health of the state.
Hockey coach also impressed-
OP Gupta, who has been giving training free hockey tricks for many years in this ground from many years, also says, "We are also impressed as Vijay Dimri is giving training impressively. We will also get benefited from this because many of these great players are also coming out. Better than the rest of the military training and there should be no training, no power. Wherever there is discipline and hard work, success will surely be found there.
Who is Vijay Dimri?
The army's strong historical regiment is retired from the Garhwal Rifles, 22 have been serving in the rank of Havildar from Garhwal. During this, he was posting in Jammu, Kashmir, Leh Ladakh, Kargil, Arunanchal Pradesh (Formerly NEFA) and other places of the country. Mansa Devi has lived in the area for the last 4 years and has been sweating with these youth for two months. While in the army, Dimri used to do boxing, so he knows very well how to do physical work. Originally from Tilwara area, Dimri is a resident of Rudraprayag. Dimri, father of a son and a daughter, has settled with his family in Mansa Devi four years ago. Dimri retired on 31 March 2021. On 18 March 2002, he was recruited in the army in Gauchar. In the same year, he was also recruited in the Uttarakhand Police but he chose the army. Then served the country in the Garhwal Rifles. Dimri's elder brother Saheb is a Inspector in SP Dimri Police, currently posted in Narendra Nagar. After studying till Intermediate, Vijay Dimri had joined the army. Then served the country in the Garhwal Rifles. Dimri's elder brother Saheb is a Inspector in SP Dimri Police, currently posted in Narendra Nagar. After studying till Intermediate, Vijay Dimri had joined the army. His early education was done in Tilwara of Rudraprayag district. Basically their village is greenery. Dimri says that he works hard day and night for physical fitness. If youth pay attention towards physical fitness, then they will not go towards drugs. They say, nowadays our youth goes towards drugs quickly, due to which our generations are in trouble. This is a serious matter, we have to save them in the society.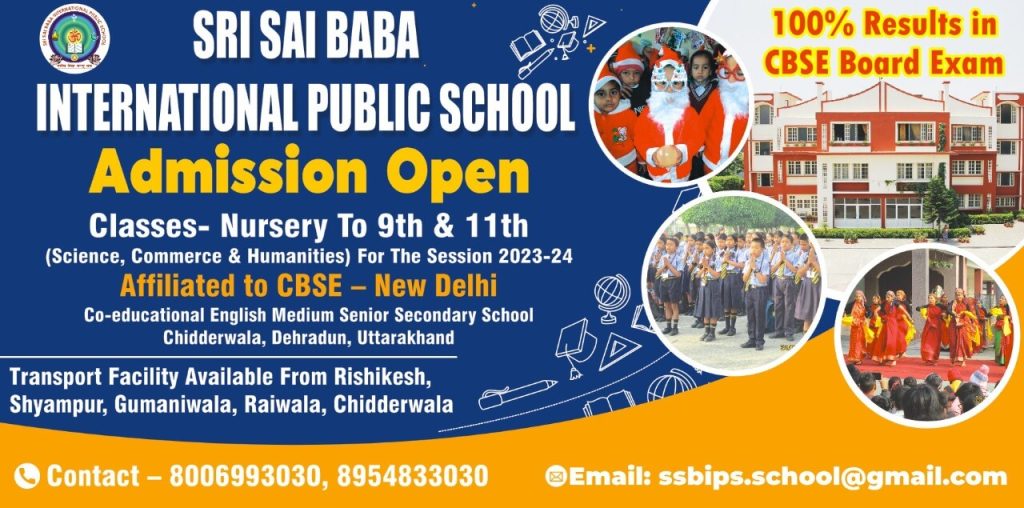 To get latest news updates -