Rishikesh: CM Pushkar Singh Dhami inaugurates "The Beatles and The Ganga Festival- 2023"
Also inaugurated schemes worth Rs 4 crore 22 lakh 41 thousand under Pauri Garhwal district
Rs 224 lakh construction work of Aastha Path from Janaki Setu to Parmarth Niketan in Swarg Ashram, Rs 150.41 lakh construction work of helipad and parking for disaster repair and rescue work of Ved Niketan Ghat in Swarg Ashram (Rishikesh, Yamkeshwar) and Rs 48.03 lakh Ganga Pad Yatra. Railing construction work is involved on the Chardham pedestrian route.
Rishikesh's world famous Beatles music told to have deep connection with spirituality
Rishikesh : The Beatles and The Ganga Path Festival – 2023 was inaugurated today by State Chief Minister Pushkar Singh Dhami at Swarg Ashram, Jonk Pauri Garhwal, Parmarth Niketan Rishikesh.
On the occasion of the inauguration of the three-day The Beatles and The Ganga Festival- 2023, which will run from October 27 to October 29, Hon. In his address, the Chief Minister said that the Beatles of world famous historical Rishikesh (Yamkeshwar) have a deep connection with spirituality. He said that it was a big thing to choose Rishikesh, the holy place of Devbhoomi Uttarakhand, as the main venue of The Beatles music and The Beatles music got world fame from this land of spirituality.
He said that Uttarakhand is the only state in the world where there are immense possibilities of spirituality, natural beauty, music, tourism, pilgrimage, Ayush and Wellness, Ayurveda, Yoga etc., due to which people from India and abroad come here. -Keeps going. He said that due to the increasing attraction of people towards Beatles music, more tourists will come here, which will open avenues of employment and self-employment to the local people. During this, the Chief Minister also inaugurated 3 schemes worth Rs 4 crore 22 lakh 41 thousand under Pauri Garhwal district. Under this, Rs 224 lakh was spent on construction of Aastha Path from Janaki Setu to Parmarth Niketan in Swarg Ashram, Rs 150.41 lakh for construction of helipad and parking for disaster repair and rescue work at Ved Niketan Ghat in Swarg Ashram Rishikesh and Rs 48.03 lakh for Chardham of Ganga Pad Yatra. Railing construction work is involved on the old walking path.
Meanwhile, on the occasion of the inauguration of The Beatles The Beatles and the Ganga Festival – 2023, local MLA Yamkeshwar  Renu Bisht, State Cow Service Commission Chairman Rajendra Anthwal, Parmarth Niketan chief Swami Chidanand Saraswati Maharaj, District Magistrate Garhwal Dr. Ashish Chauhan, SSP Garhwal Shweta Choubey, Chief Development Officer Apoorva Pandey, Municipality President Jonk (Pauri Garhwal) Madhav Aggarwal, Mayor Rishikesh Anita Mamgain, Sadhvi Saraswati Bhagwati from Parmarth Niketan etc. were present.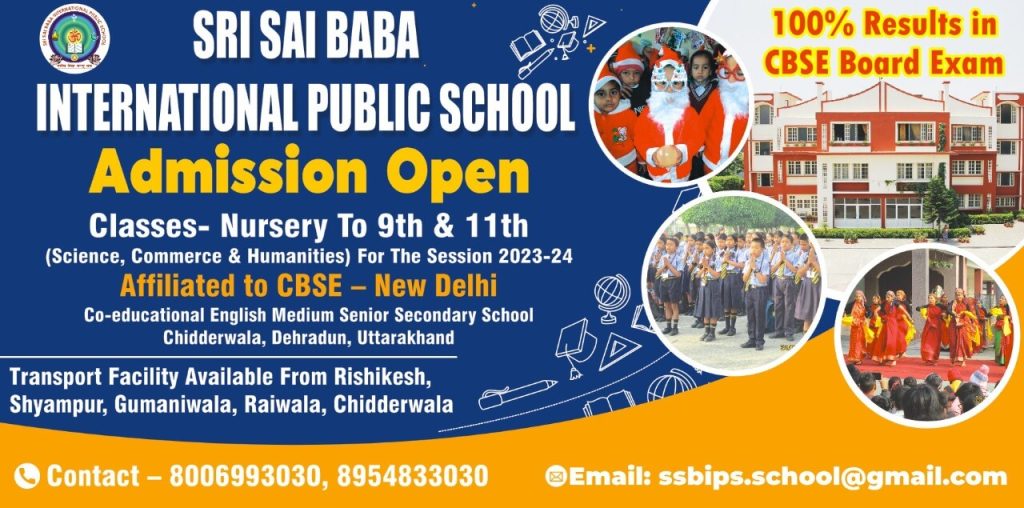 To get latest news updates -