Rishikesh: Artists from Israel and Yemen rocked the banks of the Ganges by singing Om Jai Jagdish Hare and Om Namah Shivai in Hebrew language
Rishikesh: Artists from Israel and Yemen enthralled the people during Ganga Aarti on Saturday evening at Parmarth Niketan. During this time everyone's mind, energy, zeal and enthusiasm were engrossed in the fun of yoga. If we say that the stream of Hebrew music flowed on the banks of the Ganges, then it would not be wrong. Among the artists who had come were Gil Ran Sama, Israel, Ophir Iwodem, Israel, Ofir Viplich, Tjabari Yair, Amir Bar David, Itai Eliasi from Yemen. Devotees were mesmerized by his music.
Let us tell you, on the 4th day of the International Yoga Festival organized at Parmarth Niketan, more than 1500 participants from more than 90 countries are imbibing yoga, meditation, pranayama, Ayurveda, music, Indian philosophy and ways of life. The divine Ganga Aarti that takes place on the banks of the Ganges at Parmarth Niketan in the evening is a center of divine attraction for all. Here, yoga enthusiasts are imbibing Indian philosophy and way of life, Indian food and meditation along with the ancient methods of yoga. Swami Chidanand Saraswati said that Yoga is the happy result of centuries of penance of our sages. Yoga is our heritage which is an invaluable gift to the whole world. Yoga strengthens us not only at the physical level but also at the mental and psychological level, so let's do yoga and stay healthy. Sarbananda Sonowal, Union Cabinet Minister, Ministry of AYUSH and Ministry of Ports, Shipping and Waterways, Government of India, today morning after the Yagya Taking the blessings of Swami, bid farewell to Parmarth Niketan. Expressing happiness, the minister said that after coming to Parmarth Niketan, he saw that yoga seekers from all over the world have come together and are doing yoga with unity and dedication. I was amazed to see the scene here. In fact Parmarth Niketan is doing wonderful work in the field of Yoga.
Under the guidance of Swami Chidanand Saraswati, unique works are being completed for the universality of Yoga. Experienced the blessedness and perfection of life by participating in the Yagya. The heavenly atmosphere here touches the heart and soul. Sadhvi Bhagwati Saraswati said that complete health does not mean that we do not have fever, virus, bacteria or any other type of infection, that means we are completely healthy. Health means the experience of perfection.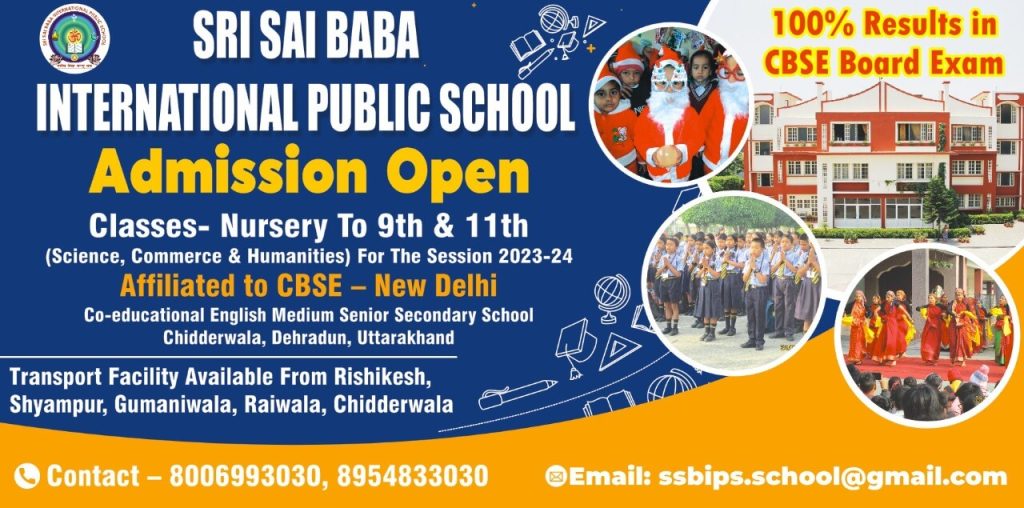 To get latest news updates -