Rishikesh: AIIMS will now deliver medicine to the needy through drone, successful trial of TB drug from Rishikesh to Tehri, big change in healthcare sector
Rishikesh: Medicines can now be delivered through drones from AIIMS Rishikesh for the treatment of patients in remote areas of Uttarakhand. On Thursday, a successful trial was conducted by transporting the medicine from AIIMS to Tehri district hospital. This is the first AIIMS in the country which will use this technology to deliver essential medicines to the needy.
All India Institute of Medical Sciences, AIIMS Rishikesh on Thursday set a new record in the field of medical and got success in delivering medicines through drones. Through this trial, medicine was sent to Tehri district hospital for TB patients. The drone covered the aerial distance of 36 km from the helipad of AIIMS Rishikesh to Tehri in 29 minutes. This trial of sending medicines to TB patients by drone from AIIMS Rishikesh was completely successful. AIIMS Rishikesh has now become the first AIIMS in the country to start sending medicines through drones.
On this occasion, Dr. Meenu Singh, Executive Director of AIIMS said that this facility will prove beneficial in making the TB-free India campaign a success as per the vision of Prime Minister Narendra Modi. He said that Uttarakhand is a state with odd geographical conditions. By reaching the sick people living in remote areas of the mountain through this medium, their treatment can be started in time. Apart from this, medical equipment related to medicine or treatment can also be delivered to people trapped in emergency with this facility. Dr. Meenu Singh told that in the event of pilgrims getting injured or seriously ill during the Chardham Yatra, this technology would be of special benefit in delivering medicines to the needy stranded in high Himalayan regions and in bringing necessary samples from remote areas to AIIMS. . Apart from this, time can also be saved by using this technique in the process of corneal transplantation.
It takes about 3 hours by road from AIIMS helipad to Tehri's Bauri District Hospital. The drone has covered this distance in 29 minutes. The drone carrying medicines from AIIMS had taken off at 10.44 am and had landed in Tehri at 11.14 am. In return, it took off from Tehri District Hospital at 11.44 am and landed safely at the helipad at AIIMS at 12.15 pm. Flying at a speed of 120 km per hour, this drone can carry a load of 3 kg. The drone's own weight is 16.5 kg and the aerial distance from AIIMS to the district hospital is about 36 km.
It is worth mentioning that due to lack of oxygen during the Chardham Yatra, many pilgrims urgently need medicines or medical equipment. Apart from this, many people become seriously ill due to heart attack, brain stroke and other health reasons during the journey on foot. In such a situation, this facility of AIIMS Rishikesh can prove effective in providing medicines to them immediately. On this occasion, Medical Superintendent Prof. Sanjeev Kumar Mittal, Deputy Director (Administration) Lt. Col. AR Mukherjee, Head of Radiation Oncology Department Prof. Manoj Gupta, Registrar Rajeev Chaudhary, Law Officer Pradeep Chandra Pandey, Administrative Officer Gaurav Badola, Harish Thapliyal, PRO of the Institute, Microbiology Dr. Jitendra Gairola of the Department, Dr. Vinod of the Department of Pharmacology, along with Gurgaon-based Techegl Innovation Company's officers Gaurav Asudhani and Vishwas Kapoor etc. were present.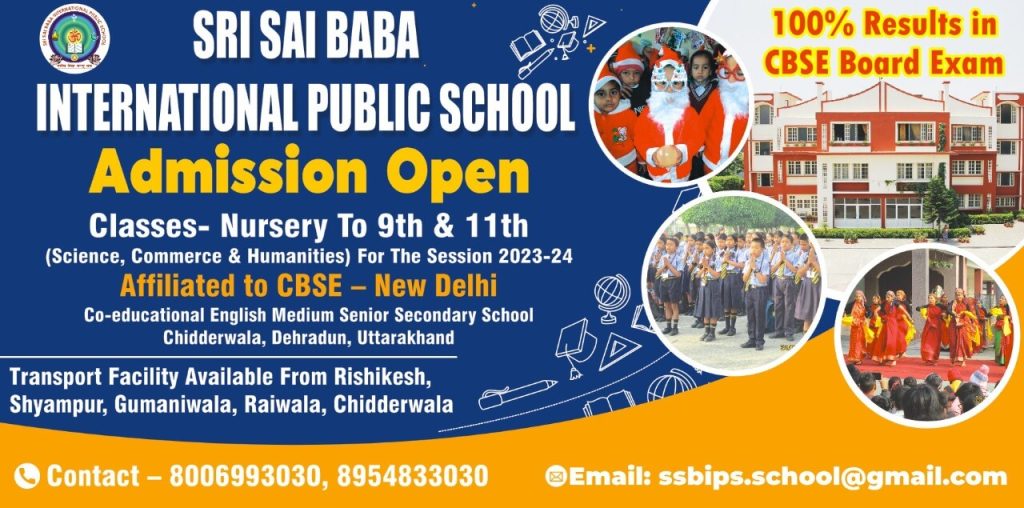 To get latest news updates -