Rishikesh: Addiction Treatment Facility (ATF) operated in AIIMS Rishikesh was virtually inaugurated by Dr. Virendra Singh, Union Minister for Social Justice and Empowerment in AIIMS
Rishikesh: Dr. Virendra Singh, Union Minister for Social Justice and Empowerment virtually inaugurated the Addiction Treatment Facility operated at AIIMS Rishikesh on Thursday. It was told that in the direction of drug eradication in the state of Uttarakhand, this center will prove to be very beneficial for the treatment of drug addicts.
ATF centers were virtually inaugurated on Thursday in various hospitals of the country from Dr. Ambedkar International Center in Delhi. This center has been established in AIIMS Rishikesh in Uttarakhand. It is worth mentioning that 25 such centers operated with the help of the funding of the Union Ministry of Social Justice and Empowerment were dedicated to the country together on Thursday. During the program organized in OPD of Psychiatry Department of AIIMS, Executive Director Professor (Dr.) Meenu Singh said that this center operated in AIIMS is the only government de-addiction center in the state for free and state-of-the-art treatment for drug addicts. This center has the facility of complete treatment right from the admission of the patient. He said that there is a need to expand this center in AIIMS Rishikesh in view of the increasing number of patients from western UP and surrounding areas besides Uttarakhand.
District Magistrate Mrs. Sonika said the usefulness of this center is important to make the drug addicts free. He said that separate wards have been made for men and women in this centre. With the state-of-the-art treatment facility, drug addicts will be treated at a better level in this center. District Senior Superintendent of Police Dalip Singh Kunwar said that drug abuse is a growing problem in the state. Together we have to remove it through public awareness. During this, Dr. Vishal Dhiman, Nodal Officer of the ATF center, said that the center has the facility of counseling for drug addicts and admission for their free treatment. He told that this facility is available on daily basis in AIIMS Rishikesh. It is said that the maximum number of patients reaching the center are those who want to get rid of alcohol, while there are a large number of patients who consume ganja including smack and heroin.
During the program, Dean Academic Prof. Jaya Chaturvedi, Deputy Director (Administration) of the Institute, Lt. Colonel A.R. Mukherjee, Deputy Medical Superintendent Dr. Bharat Bhushan, Head of Department of Psychiatry Dr. Anindya Das, Professor Ravi Gupta, Dr. Rashmi Malhotra, SP Dehat Kamlesh Upadhyay, Coordinator Ritika Madan, SDM Rishikesh including Heads of various departments, Faculty members, Nursing officers were present.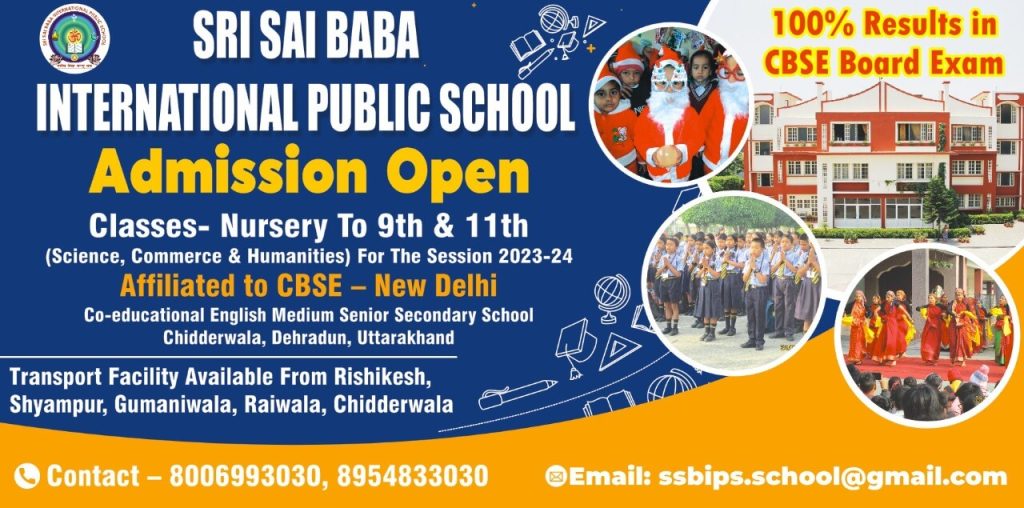 To get latest news updates -