Rishikesh: 52 Policemen Honored by AIIMS for their Cooperation in Eye Donation by Presenting a Citation
Manoj Rautela's Report:
Rishikesh: Police personnel were honored on behalf of AIIMS Rishikesh for their cooperation by the police department for eye donation in medicolegal cases. During this, AIIMS Medical Superintendent Professor Sanjeev Kumar Mittal honored the policemen by presenting them with a citation. Medical Superintendent Prof. Mittal said that by donating our eyes, we can give new life to the visually impaired person.
All India Institute of Medical Sciences, AIIMS Rishikesh's Department of Ophthalmology organized a public awareness camp in Rishikesh Kotwali campus on Tuesday to honor the policemen as well as to make them aware of eye donation. During this, while addressing the police personnel present in the camp, Professor Sanjeev Kumar Mittal, Medical Superintendent of AIIMS Rishikesh and Head of the Department of Ophthalmology, said that the Police Department has a special role in medical legal matters. He said that the police personnel not only fulfill the responsibility of law and order but also have a special role in making the common people aware in various matters.
Professor Mittal shared his views while making the policemen aware of eye donation. He said that through cornea transplant, the rate of blindness in the country can be reduced. Describing the problem of blindness as a serious problem, he said that 10 to 20 lakh people in our country are suffering from corneal blindness. The main reason for this is the lack of eye reflexes in people and not getting their eyes checked on time. He said that we should create public awareness about this and motivate more and more people to donate their eyes. Pro. Mittal said that corneal transplantation is possible only when people take a pledge to donate their eyes and can give new life to the visually impaired person by donating their eyes.
Dr. Neeti Gupta, Director and Senior Eye Surgeon, Rishikesh Eye Bank shared the detailed information about cornea transplant and public awareness programs conducted at AIIMS since the inception of Eye Bank. He told that any person of any age can donate eyes. There are 4 counselors working in the Eye Bank of AIIMS for comprehensive consultation in this regard and this facility of consultation is available 24 hours. Dr. Niti told that cornea can be transplanted in the eye of the needy person only within 6 hours after the death of the person donating the eye. He informed that 418 corneas have been collected so far by the Eye Bank of AIIMS. Of these, 52 percent are derived from corneal medicolegal cases. In which there has been special cooperation of the Police Department and the Forensic Department. He said that so far 246 corneas have been transplanted and eyesight has been provided to the people. He also informed that 51 corneas have been transplanted to visually impaired persons through other eye surgeons of Uttarakhand. Dr. Niti called upon the police personnel that every police personnel need to be motivated for the success of this campaign by giving information about eye donation to each other in the society.
During the program 52 policemen were honored and presented with citations by the Eye Department of AIIMS Rishikesh. Circle Officer DC Dhoundiyal also addressed the program. Describing the awareness programs conducted by AIIMS Rishikesh with the aim of making common people aware about eye donation beneficial, he said that the police personnel are also determined to make this campaign a success and full cooperation will be given on this subject.
City Kotwal Ravi Saini, IDPL Outpost Incharge Chintamani Maithani, AIIMS Outpost Incharge Shivram, AIIMS Ophthalmology Department SR Dr. Shashwat Shekhar, Dr. Jyoti, Rakesh Kumar, Hitesh in the awareness camp organized under the management of Mahipal Chauhan, Manager of Eye Bank. Kumar, Pawan Singh, Rakesh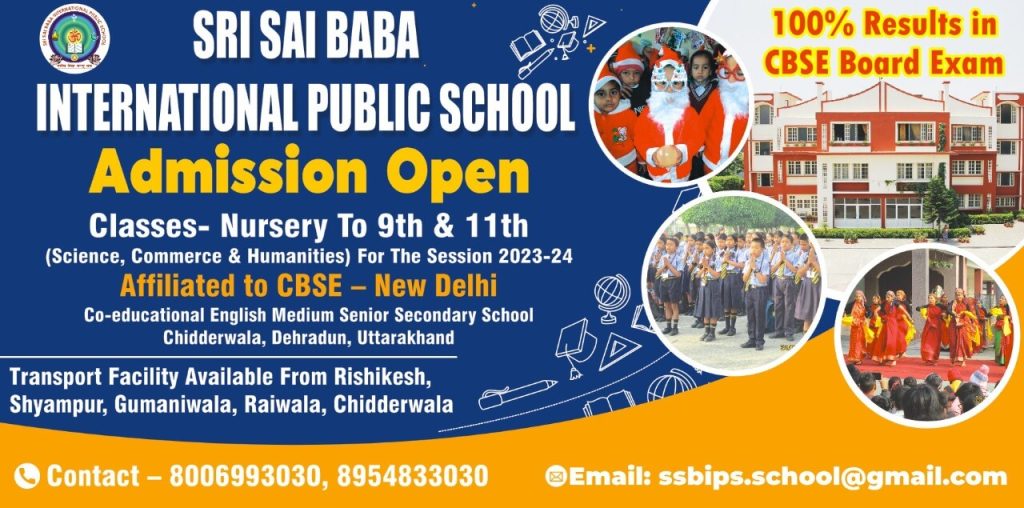 To get latest news updates -