Rishikesh : 10,000 MW. Renewable Energy Park to be set up in Rajasthan by THDCIL and RRECL, MoU signed
Manoj Rautela Reports:
Rishikesh: Friday was an important day for THDCIL. Taking another step in the continuation of its success, THDC India Limited (THDCIL) and Rajasthan Renewable Energy Corporation Limited (RRECL), which is continuously on the path of development in the power sector, has established 10,000 MW in Rajasthan.
An MoU was signed at THDCIL's Corporate Office Rishikesh for the development of Ultra Mega Renewable Energy Parks. That is, MoU was signed between the two. The MoU was signed by Sanjay Kher, General Manager (Hybrid Energy Business) on behalf of THDCIL and Sunit Mathur, Director (Technical) on behalf of RRECL. Related MoU Dr. Subodh Agrawal, Additional Chief Secretary, Energy, and Mines & Petroleum Department, Rajasthan and CMD, RRECL, Rajiv Vishnoi, CMD, THDCIL, J. The MoU was signed in the presence of Behera, Director (Finance), THDCIL. As per this MoU, the implementation of Renewable Energy Parks will be done through Special Purpose Vehicle (SPV) as a joint venture company with RRECL.
Dr. Subodh Agrawal, Additional Chief Secretary, Energy, and Mines and Petroleum Department, Rajasthan and CMD, RRECL appreciated this important step and unique initiative taken by THDCIL in the field of renewable energy and assured all possible cooperation. also given. During the event, Rajiv Vishnoi, Chairman and Managing Director, THDCIL expressed happiness that this is an important step by the Corporation in the field of renewable energy and will contribute towards achieving green energy goals of the country. Vishnoi congratulated the officials of THDCIL and Rajasthan Renewable Energy Nigam Limited for the successful signing of this MoU.
Along with J. Behera, Director (Finance), THDCIL said that this is the beginning of our mutual relationship with the Government of Rajasthan and in future also, THDC and Government of Rajasthan will continue to work in collaboration and partnership on many projects keeping in mind the energy needs of the country. He also informed that THDCIL is expanding its business operations in different parts of the country also. It is noteworthy that this historic step by THDCIL in the field of renewable energy will also contribute to the achievement of the goal of the Government of India to meet 50 percent of its energy needs by renewable energy by 2030 at the Summit on Climate Change in Glasgow.
Along with this, the development of these renewable renewable solar power projects in the state of Rajasthan will also accelerate the socio-economic development of the state with cheap and eco-friendly solar power. Around 10,000 direct and indirect employment opportunities are also expected to be created during the construction of these Renewable Energy Parks/Projects which will boost the local economy and also provide impetus to the Corporation in fulfilling its Corporate-Social Responsibility.
Today, THDCIL is 1587MW. Tehri Dam and HPP (1000 MW) in Uttarakhand, Koteshwar HEP (400 MW), 50 MW at Patan, Gujarat, is a major power generator in the country with an installed capacity of Rs. and 63 MW in Dwarka. Wind Power Project of 24 MW at Jhansi, Uttar Pradesh. of Dhukuvan Small Hydro Electric Project and 50 MW at Karsagad in Kerala. leads to the successful commissioning of the solar power project. Being the flagship unit of Renewable Energy Sector, THDCIL in association with UPNEDA in Uttar Pradesh has been established in 2000 MW. W. It is also implementing the Ultra Mega Solar Parks.
Is renewable energy important?
Because it has the ability to provide ready supply of electricity without using natural resources. There is also less risk of environmental problems such as fuel leakage and minimal issues with emissions, while also reducing the need for imported fuel. India has moved up to fourth place in the world in terms of installed renewable energy capacity, fifth in solar power and fourth in wind power.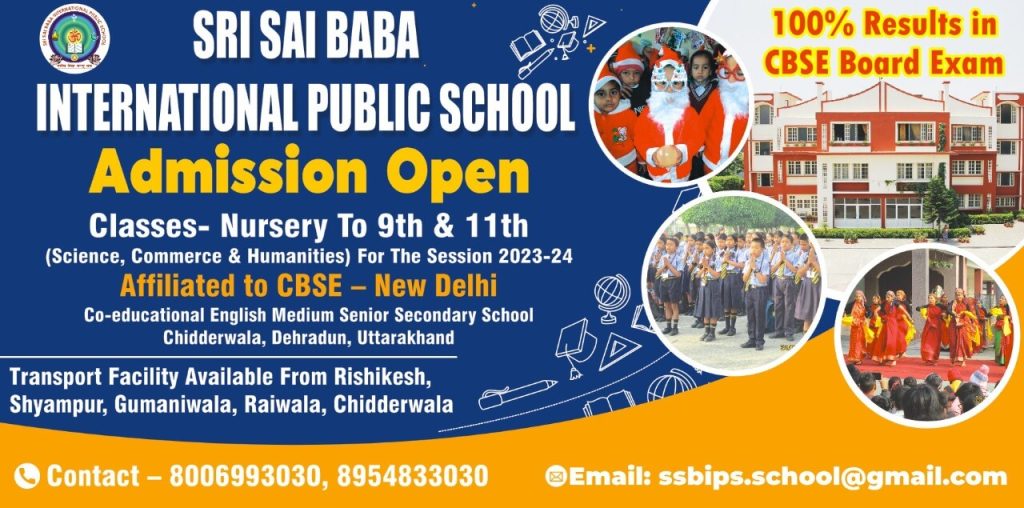 To get latest news updates -