Raiwala: Sri Satya Sai Sanjeevani Hospital turns one year old…First Foundation Day celebrated in a grand manner
The hospital provides free services, it is a temple of humanity in a way, the aim is to serve in the mountains soon : C. Srinivas
Raiwala: (Manoj Rautela) Sri Satya Sai Sanjeevani Hospital turns one year old…First Foundation Day was celebrated in a grand manner on Friday Evening.  The first foundation day celebration was organized on the completion of one year of Sri Satya Sai Sanjeevani Hospital being in operation. In which cultural programs based on various folk cultures were presented. The function was inaugurated by C. Srinivas, Chairman of Sri Satya Sai Health and Education Trust, by lighting the lamp.
On this occasion, he said that in a short period of one year the hospital has provided free treatment to thousands of women and children. Soon, in coordination with the state government, there is a plan to provide better free medical treatment to women and children in remote and hilly areas throughout Uttarakhand. Chairman Srinivas also praised the hospital family. District Panchayat Sahabnagar member Reena Raman Rangad, who was present as a special guest in the program, said that Sri Satya Sai Hospital is doing incomparable work in the society by providing free treatment to women and small children. Chief physician Dr. Pranati Das said that from November 10, 2022 till now, 7594 women's OPD, 526 IPD, 1255 ultrasound, 405 deliveries have been conducted and 506 children have also been treated free of cost. Apart from this, 03 heart disease babies have been sent to the Trust's Heart Disease Hospital in Palwal, Haryana for their free treatment.  Colorful cultural programs based on various folk languages were also organized in the first Foundation Day celebration. In the program which started with Saraswati Vandana, various dances based on classical music in Oriya language and dances presented on Garhwali, Nepali, Kumaoni songs were highly appreciated by the guests present.
During this, Dr. Manas of Military Hospital, Hospital Trust Officer Gaurav Bhardwaj, Manager Usha Raturi, Deputy Manager Bhupati Mishra, District Planning Committee Dehradun member Rajesh Juglan, District Panchayat member Haripur Kalan Divya Belwal, Raiwala village head Jayanand Dimri, Goharimafi head Rohit. Nautiyal, Khand village Raiwala head Shankardayal Dhanai, Dr. Suraj Singh, area panchayat member Babita Rawat, Dr. Anjali Nath, Anita Kanswal, Vinaya Bhatt, Pooja Devrani and all the members of the hospital family were present. The program was conducted by Dr. Ritu Negi and Chitraveer Kshetri.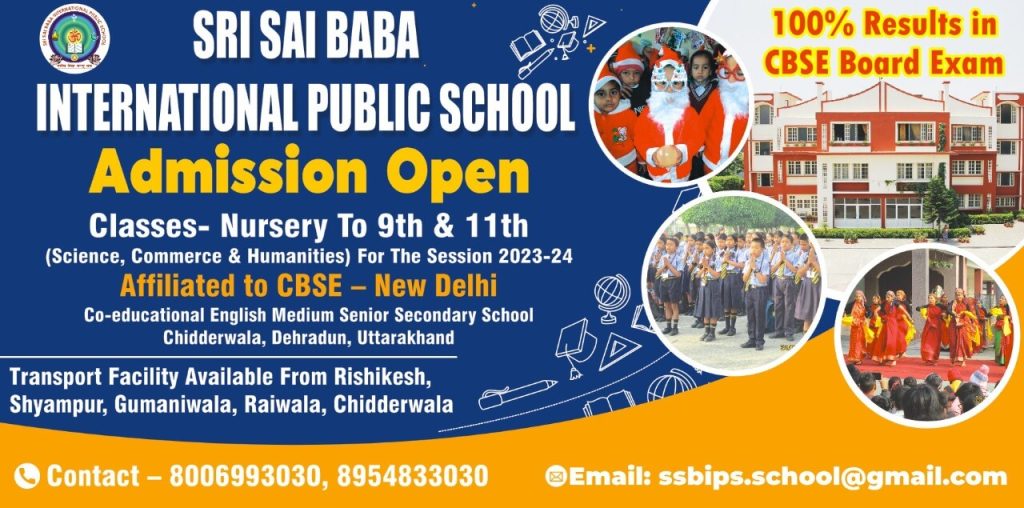 To get latest news updates -