Raiwala : Giving free treatment is nothing short of a miracle, said Governor while inaugurating Sri Sathya Sai Sanjeevani Hospital
Manoj Rautela Reports:
Raiwala/Rishikesh : Governor Lt. General Gurmeet Singh (Secretary), Cabinet Minister in Uttarakhand Government Dr. Premchand Aggarwal, President Parmarth Niketan Swami Chidanand Saraswati, Roorkee BJP MLA Pradeep Batra inaugurated Sri Sathya Sai Sanjeevani Hospital at Raiwala in Rishikesh region of Dehradun district  of Uttarakhand on Thursday.
In this hospital, all the services related to the treatment of mother and child will be provided free of cost by the trust.On the occasion of the inauguration of the hospital, the Governor said that the spirit of service and dedication shown by Sri Sathya Sai Trust is incomparable. He said that Uttarakhand would prove to be a milestone in the field of free health services in the remote rural areas. The Governor said that providing free medical services is indeed a holy and noble act. Appreciating the trust, he said that the residents of this region  would be greatly benefited by the launch of free mother and child hospital. He said that special emphasis should be laid on making health services more accessible. Many organizations are coming forward in this direction, other service organizations have also been asked to come forward in such noble works.
Praising the vision of Sri Sathya Sai Trust, the Governor expressed his gratitude and said that the work done in this direction will prove to be a boon for the rural medical services of Uttarakhand. And it's like a miracle to give free treatment. Cabinet Minister Dr Premchandra Aggrawal, who was present on the occasion, said that Philanthropy: Punyaya: Papaya Parpeedanam. That is, charity is the biggest religion, it is virtue. He said that Sri Sathya Sai Sanjeevani Sanstha is doing service with a selfless spirit. Thousands of mothers and babies have been benefitted by giving free health treatment. He said that the path of the needy would be easy through this hospital.
In this program, MLA Roorkee Pradeep Batra, Parmarth Niketan's head Swami Chidanand Saraswati, Sri Sathya Sai Sanjeevani Sanstha Chairman C.Srinivas, Trustee Vivek Gaur, Dr. Rishikesh, Dr. Usha Raturi and other villagers and office bearers of the organization were present.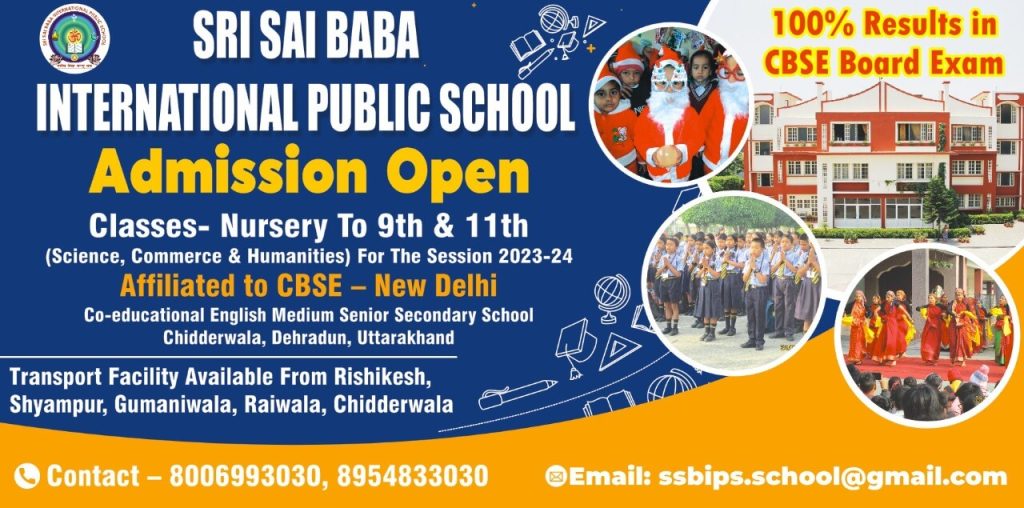 To get latest news updates -