Nainital : CM Pushkar Singh Dhami Inaugurated Surface Hydro Kinetic Project in Pawalgarh
Every Farmer will have his own Power Plant and "every farmer will have a power plant". "Pani, Har Ghar Ko Bijli" will be available at the lowest rates since the inception of the state of Uttarakhand :CM Dhami
The project is completely based on indigenous technology
Nainital : Chief Minister  Pushkar Singh Dhami inaugurated Surface Hydro Kinetic Project at Pawalgarh. This project is completely based on indigenous technology.
Chief Minister Pushkar Singh Dhami said at Pawalgarh in Kotabagh block that Dev Bhoomi Uttarakhand is known all over the world for its holy Char Dham, Maa Ganga, Jim Corbett and the special traditions, religious culture of our state. He said that after this program, Uttarakhand will also be known as the first user of fully indigenous Surface Hydro Kinetic Turbine technology in the whole world which is a matter of pride for me as well as all Uttarakhandis. Today, the technology of energy generation which is being operated in Ramnagar Forest Division is 100% environmental pollution free and from the smallest hill Gol to the biggest rivers originating from Uttarakhand, round the clock without making any dam or withholding water.day, twelve months of continuous power generation, at minimum cost.
He said that I have been told that Mecklek is working in Uttarakhand for the last 8 years and according to him about 1500 MW of electricity can be generated from the rivers and flowing water streams of Uttarakhand through indigenous surface hydro kinetic technology manufactured by him because Most of the perennial rivers of India originate from Uttarakhand.
The Chief Minister said that the Uttarakhand government has made every effort to motivate the youth for self-employment and has started many such exemplary schemes, as a result of which the youth of Uttarakhand is working hard today with the zeal to do something different. A living example is among us today. He said that the Surface Hydro Kinetic Project of 15 kW power generation, which has been operated in the courtyard of the historic 111 year old Van Vishram Bhawan of Pawalgarh, is not just the beginning of any ordinary hydroelectric project, it is the two young scientists of the country, Narayan and Balram. A new era is beginning in the field of renewable energy through completely indigenous technology made by Bhardwaj's tireless efforts of almost ten years and I am sure that this era of new energy started with the support of the Forest Department, Uttarakhand Government. Not there.
Following this initiative of Uttarakhand government, every state of the country as well as governments of the whole world started work on the plan to generate 100% green energy using this indigenous technology without any environmental pollution and saving rivers and wildlife. Will do He said that look at Pawalgarh itself, this small gulp which is going from here to the bullock stop is going through the fields of so many farmers. If such a small turbine is given to every farmer whose farm is near such a canal or river, then I hope that every farmer will become self-sufficient for energy. Our government has been making every effort to realize the dream of "Sabka Saath-Sabka Vikas" of the country's successful Prime Minister Narendra Bhai Modi ji for the people of Uttarakhand and will continue to do so.
Chief Minister Dhami said that Uttarakhand government will come up with such a historic scheme for my farmer brothers and all those hill villages of Uttarakhand by using this indigenous turbine technology, so that every farmer will have his own power plant and "every farmer will have a power plant". "Pani, Har Ghar Ko Bijli" will be available at the lowest rates since the inception of the state of Uttarakhand. I believe that the availability of cheap and sustainable energy is the most important resource for the development of every region. Therefore, in the upcoming plans, our government will work to prepare a draft of "Sugam Energy for Every Enterprise" scheme to pave the way for new industries in hilly villages and to generate new employment opportunities, in which this indigenous technology will also be used properly. Will be done.
He said that I welcome the initiative of Chief Wildlife Warden Dr Parag Madhukar Dhakate to make Uttarakhand Forest Department self-reliant in the field of energy with this indigenous technology and hope that the Forest Department Uttarakhand will use this technology for those under the Forest Department. at all places where such flowing water streams are available. I have experienced that a major reason for forest fires in Uttarakhand can be short circuits due to open electrical wires passing through forests. This initiative of Uttarakhand Forest Department will set an example for the whole world and limit the use of electric wires going through forests.
Due to which the revenue of the forest department will be saved, forest will be saved from fire and wild animals and forest workers will be saved from the danger of electrocution. The entire Mecklek team along with Chief Conservator of Forests (Kumaon) Tejaswini Patil, Conservator of Forests (Haldwani Circle) Deepchand Arya, Divisional Forest Officer, Chandra I congratulate Shekhar Joshi, Range Officer (Dechauri Range) Lalit Joshi and all the forest personnel. Memorandums were also given to the Chief Minister by the public representatives and the public. After this, the rest house library was also inaugurated by the Chief Minister.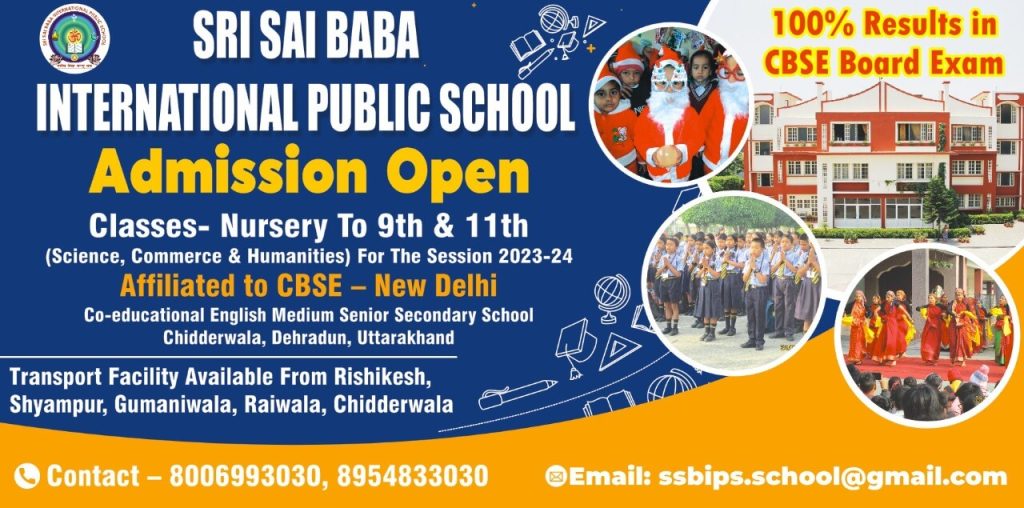 To get latest news updates -