Muni Ki Reti : Police Disclosed Blind Murder of Vijay Singh Negi, Two Arrested, Police Team rewarded by SSP
Manoj Rautela Reports:
Muni Ki Reti : Police arrested two killers of Vijay Singh Negi. Both the accused were friends of the deceased. The accused have been identified as Bhupendra resident of village Chameli district Tehri Garhwal and  Vikesh resident of Yamkeshwar district Pauri Garhwal.
The case was disclosed by Tehri SSP Navneet Bhullar in a press confrence at muni ki reti police station near rishikesh. Police team has done commendable work in this case and it was purely based on police workout.
SSP Bhullar said, On 23/11/2022, muni ki reti police received information that a dead body of a person was lying in the forest within 100 meters near the Kharashrot liquor shop. The deceased was wearing blue sweater and brown pants and leather shoes on the spot. The age of the deceased was 50 years. It seemed that the dead body was about 5-6 days old from the spot inspection. Due to injury on the mouth and head of the dead body, the identity of the deceased could not be done. After many efforts, efforts were made to identify the unknown dead body.
For the identification of the deceased, 7 teams were formed in plain clothes and uniform and each team was given a different task for the identification of the deceased. The deceased has been identified as Vijay Singh Negi, aged 50 years. The deceased used to do the work of installing tandoor in marriages or parties. In the post-mortem report, the cause of death of the deceased was said to be due to injuries on his head, due to which, when the death of the deceased appeared to be suspicious, an FIR was registered at Police Station muni ki reti in relation to murder under Section 302 .
During the investigating process 350 people were interrogated in relation to the incident by checking the CCTV footage of 120 cameras, making tireless efforts for immediate unveiling by the constituted-7 teams. After taking out the call details of more than 40 suspicious mobile numbers and observing, inquiries were made in about 45 wedding points regarding the deceased.
In relation to the incident, after interrogating about 80 confectioners and tandoor makers in marriages, to find out the reasons behind the murder of the deceased, after interrogating more than 100 acquaintances, friends, relatives and family members of the deceased and teams as a result of tireless efforts, on 29/11/2022, on the information of the informer, the first  accused Bhupendra s/o Jai pal singh r/o Chameli PO Bahrai Patti Dogi Thana, muni ki reti Tehri Garhwal who is 36 years old and second  Vikesh alias Vikas Negi, s/o Dhruv Singh Negi, r/o Village Kheda Gad Khal Tehsil Yamkeshwar District Pauri Garhwal age 33 years was arrested near Herbal Garden Bhadrakali Temple. Bhupender faught election of village head in chameli region but could not win earlier and he is graduate but jobless. Another accused is Vikesh alias Vikas Negi who studied till 8th and he was working as waiter in the restorant.
On questioning by police both told that "we are addicted to drinking alcohol. On 19/11/2022, the three of us, Vikesh and the deceased Vijay had a drinking program in the evening. All three of us took 2 bottles of liquor and meat from the Khara Srot Liquor shop and went to the forest near the same area where the meat was prepared by us and after drinking alcohol, Vijay started abusing us  without any reason, both of us were quite upset after that. Vijay did not stop even after driniking and having meat. So, then we got angry and killed Vijay Negi by hitting a stone on his head and we threw the same stone used in the incident in the bushes so that no one should recognize Vijay's dead body. The mouth was also crushed and we ran away from there, since then we were hiding here and there".
SSP bhullar appreciated police team for commendable workout of this blind case and rewarded ₹5000/- to the team and forwarded recommendation letter  to senior officers regarding the case cracking out.
This was the Police Team-
RK Chamoli, CO, Narendra Nagar
Inspector Ritesh Shah, Muni Ki Reti PS Incharge
SSI Ramesh Saini
SI Lakhpat Butola, Incharge SOG Tehri Garhwal
SI Sachin Pundeer, Dhalwala Chauki Incharge
SI Naval Kishore Gupta, Bhadrakali Chauki Incharge
SI Sunil Pant, Kailash Gate Chauki Incharge
SI Ashish Sharma, Tapovan Chauki Incharge
SI Pradeep Rawat, Chauki Incharge Shivpuri
SI Yashwant Khatri, Chauki Incharge Byasi
SI (Woman)Pinki Tomar
ASI Shanti Prasad Dimri, PS Muni Ki Reti
Constable Ramchandra
Constable Ram Kumar
Constable Sohan Rana
Constable Ajay Raj
Constable Pushkar
Constable Arun Sharma
Constable Vishal Chaudhary
Constable Shashank Tiwari
Constable Nazakat
Constable Arvind (SOG)
Constable (Woman) Sakshi Kodwal and
 Home Garud Satyapal Singh.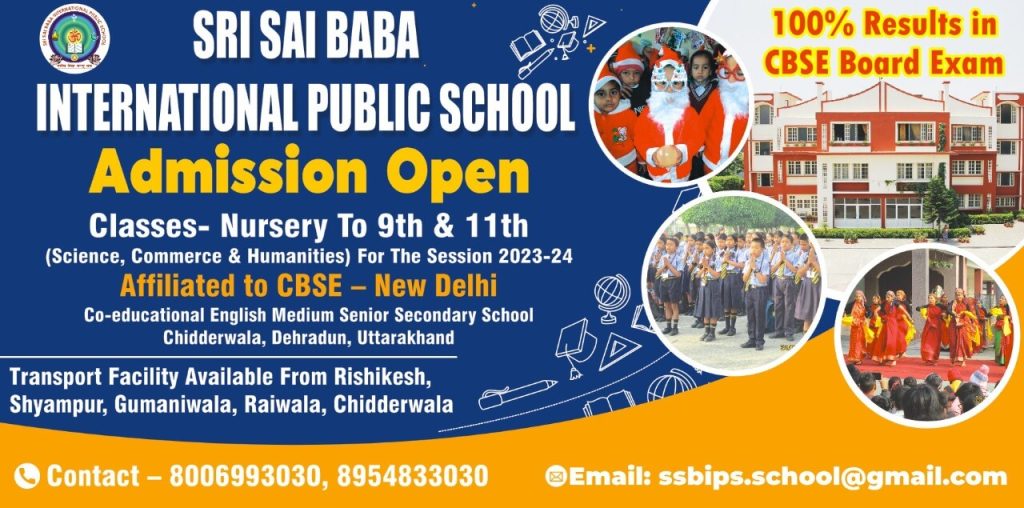 To get latest news updates -