Lucknow : CM Yogi gave portfolios to ministers, Yogi has 34 departments
Lucknow : In Uttar Pradesh, the portfolios have been divided among the ministers. Chief Minister Yogi Adityanath has got Home, Appointment and Personnel portfolios. While Deputy CM Keshav Prasad Maurya has been given Rural Development Department and Brajesh Pathak has been given Medical and Medical Education Department.
CM Yogi has 34 departments-
Appointment to CM Yogi, Personnel, Home, Vigilance, Housing and Urban Planning, Revenue, Food and Logistics, Civil Supplies, Food Security and Drug Administration, Geology and Mining, Meaning and Numbers, State Taxes and Registration, General Administration, Secretariat Administration Privacy , Civil Aviation, Justice and Legislative Department.
Jitin Prasad- PWD Department
AK Sharma – Urban Development Department
Suresh Kumar Khanna – Department of Finance and Parliamentary Affairs
Suryapratap Shahi- Agriculture Department
Laxmi Narayan Choudhary – Sugarcane Development and Sugar Mills
Jaiveer Singh- Tourism and Culture
Baby Rani Maurya – Women's Welfare, Child Development and Nutrition
Dharampal Singh- Livestock and Milk Development, Political Pension, Minority Welfare, Muslim Waqf and Haj and Civil Defense
Swatantradev Singh- Jal Shakti and Flood Control
Nand Gopal Gupta 'Nandi' – Industrial Development, Export Promotion, NRI and Investment Promotion
Bhupendra Singh Choudhary – Panchayati Raj
Anil Rajbhar – Labor and Employment
Rakesh Sachan – Micro, Small and Medium Enterprises, Khadi and Village Industries, Sericulture, Handloom and Textile Industries
Arvind Kumar Sharma – Urban Development, Urban Holistic Development, Urban Employment and Poverty Alleviation, Energy, Additional Energy Sources
Yogendra Upadhyay – Higher Education, Science and Technology, Electronics and Information Technology
Ashish Patel – Technical Education, Consumer Protection and Weight Measurement
Sanjay Nishad – Matsya
Minister of State (Independent Charge)
Nitin Agarwal- Excise, Prohibition of Alcohol
Kapil Dev Agarwal – Vocational Education, Skill Development
Ravindra Jaiswal – Stamp and Court Fee, Registration
Sandeep Singh – Basic Education
Gulab Devi- Secondary Education
Girish Chandra Yadav- Sports, Youth Welfare
Dharamveer Prajapati – Prison, Home Guards
Aseem Arun – Social Welfare, Scheduled Castes and Tribes Welfare
Jayendra Pratap Singh Rathore- Cooperative
Dayashankar Singh – Transport
Narendra Kashyap – Backward Classes Welfare, Divyangjan Empowerment
Dinesh Pratap Singh – Horticulture, Agricultural Marketing, Agriculture Foreign Trade, Agricultural Exports
Arun Kumar Saxena- Forest, Environment, Zoological Park, Climate Change
Dayashankar Mishra Dayalu- AYUSH, Food Safety and Drug Administration
State Minister-
Mayankeshwar Sharan Singh – Parliamentary Affairs, Medical, Health, Family Welfare and Maternal and Child Welfare
Dinesh Khatik – Jalshakti
Sanjeev Gond- Social Welfare, Scheduled Castes and Scheduled Tribes Welfare
Baldev Singh Aulakh – Agriculture, Agricultural Education and Agricultural Research
Ajit Pal – Science and Technology, Electronics and Information Technology
Jaswant Saini- Parliamentary Affairs, Industrial Development
Ramkesh Nishad – Jalshakti
Manohar Lal Mannu Kori – Labor and Employment
Sanjay Gangwar – Sugarcane Development and Sugar Mills
Brijesh Singh- Public Works Department
KP Malik – Forest, Environment, Zoological Park and Climate Change
Suresh Rahi – Prison
Somendra Tomar – Energy and Alternative Energy
Anoop Pradhan Valmiki- Revenue
Pratibha Shukla – Women's Welfare, Child Development and Nutrition
Rakesh Rathore Guru – Urban Development, Urban Holistic Development, Urban Employment and Poverty Alleviation
Rajni Tiwari- Higher Education
Satish Sharma – Food & Logistics & Civil Supplies
Danish Azad Ansari- Minority Welfare, Muslim Waqf and Haj
Vijay Laxmi Gautam – Rural Development and Overall Rural Development Department and Rural Engineering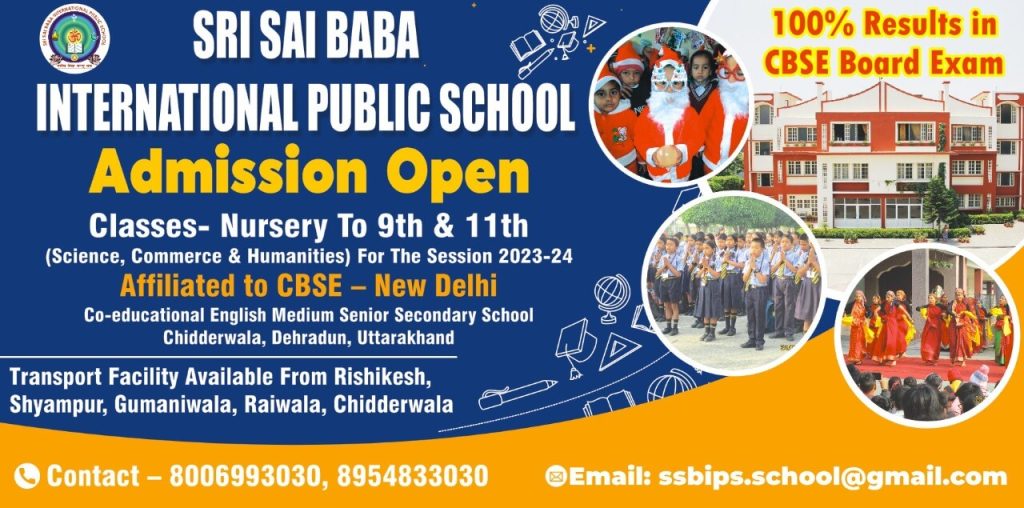 To get latest news updates -