Lucknow: BJP's Manifesto Released: Many Promises including severe punishment in love jihad and free cylinders on Diwali
Lucknow Bharatiya Janata Party has made announcements regarding many issues including farmers, youth, women's security, education, sugarcane payment. The BJP says that after the formation of the government, work will be done to provide employment to women. At the same time, a pink booth will be constructed for the safety of women. BJP has announced that a provision of 10 years imprisonment and a fine of Rs 1 lakh will be made against love jihad.
Before the assembly elections 2022, the Bharatiya Janata Party has released its manifesto. Bharatiya Janata Party has named its manifesto as Lok Kalyan Sankalp Patra 2022. Union Home Minister Amit Shah has announced Lok Kalyan Sankalp Patra 2022 in the presence of Chief Minister Yogi Adityanath. In the manifesto, BJP has made many announcements in which efforts have been made to attract farmers, youth, women.
Main Point-
– All farmers will be given free electricity for irrigation for the next five years
– By creating Bhamashah Price Control Fund, minimum price will be provided on crops like potatoes.
Free scooty will be given to the meritorious girl students going to college
There will be a provision of 10 years imprisonment and a fine of 100000 rupees against love jihad.
– A grant of Rs 100000 will be given for the marriage of poor girls.
– The number of women in all types of jobs will be doubled
Arrangement of desk chair will be ensured in all primary schools of the state.
Two crore tablets will be given to the youth in the next 5 years.
Free sports kit has been promised to all the players undergoing training at the Government Sports Academy.
– Will implement metro project in Jhansi, Bareilly, Prayagraj and Kashi
Divyang old age pension will be increased from 1000 to 1500
Shri Ram Cultural University to be built in Ayodhya
– Now auto and taxi drivers will get health insurance of 500000 under Ayushman Yojana
– CCTV cameras will be installed at all prominent places for women's safety
Cameras will be installed outside colleges and outside educational institutions as well.
3000 Pink Police booths will be set up in the state
– Sugarcane farmers will get payment in 14 days, in case of delay in payment, interest will also be paid to sugarcane farmers by taking interest from sugar mills
Welfare board will be set up for elderly priests and priests
– A grant of up to 2000000 will be given for making films based on Indian culture in Hindi Awadhi Brijwasi Bhojpuri
– Free online Sanskrit training will also be given
Panic button facility will be provided in all the buses of UP Roadways.
BJP has claimed to make arrangements for water from tap in every house by 2024.
Roadways bus stand will be built in every gram panchayat of the country.
Villages will be connected with 100% internet connectivity
– Travel will be free for all women above 60 years of age
Avanti Bai Lodhi Self Help Group will be started at a cost of 5000 crores, through which efforts will be made to make 1000000 women self-reliant, they will be provided loan up to 100000
Anti-Corruption Unit will be set up in 18 districts of Uttar Pradesh
– ITI will be established in every block of Uttar Pradesh
Subedar Dhan Singh Gurjar Police Training Center will also be started in Meerut
-Annapurna canteen will be made at every district level, which will provide food to the poor at the lowest rates.
-Under Sant Ravidas Mission, schools of ashram system will be established for boys and girls of scheduled castes.
-Free education will be provided to the children of construction workers till graduation.
-Cultural centers will be established in the name of great men of scheduled castes and tribes.
No mention was made about Krishna Janmabhoomi in the manifesto of the Bharatiya Janata Party.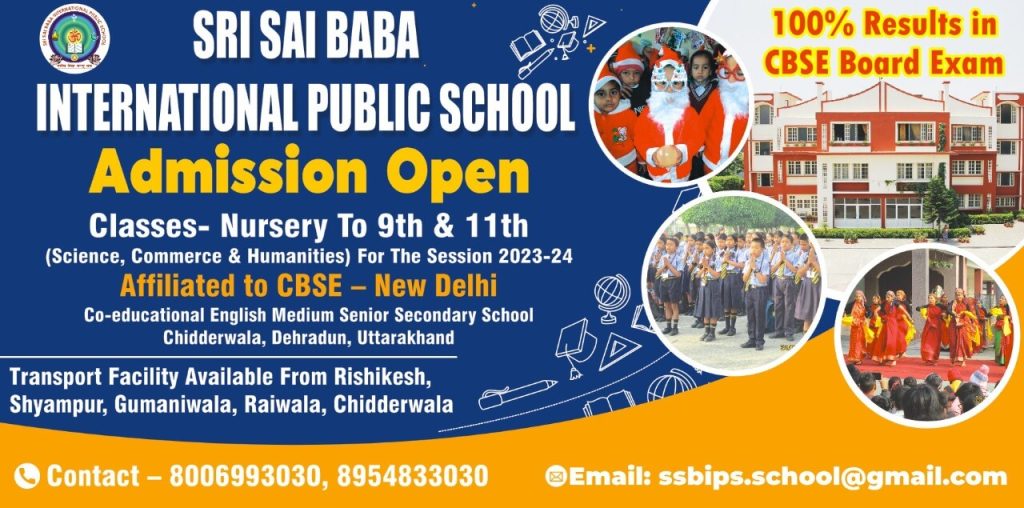 To get latest news updates -