Khatima : Sports University will be built in Uttarakhand in the name of Maharana Pratap : CM Pushkar Singh Dhami
Chief Minister Dhami inaugurated Eklavya Model Residential School in Khatima
Foundation stone laying and inauguration of schemes worth 268 crore 92 lakh 31 thousand
Khatima : Chief Minister Pushkar Singh Dhami on Saturday reached Eklavya Vidyalaya Khatima Maidan and inaugurated various schemes worth 45 crore 54 lakh 49 thousand including Eklavya Model Residential School and laid the foundation stone of 84 schemes worth 223 crore 37 lakh 82 thousand.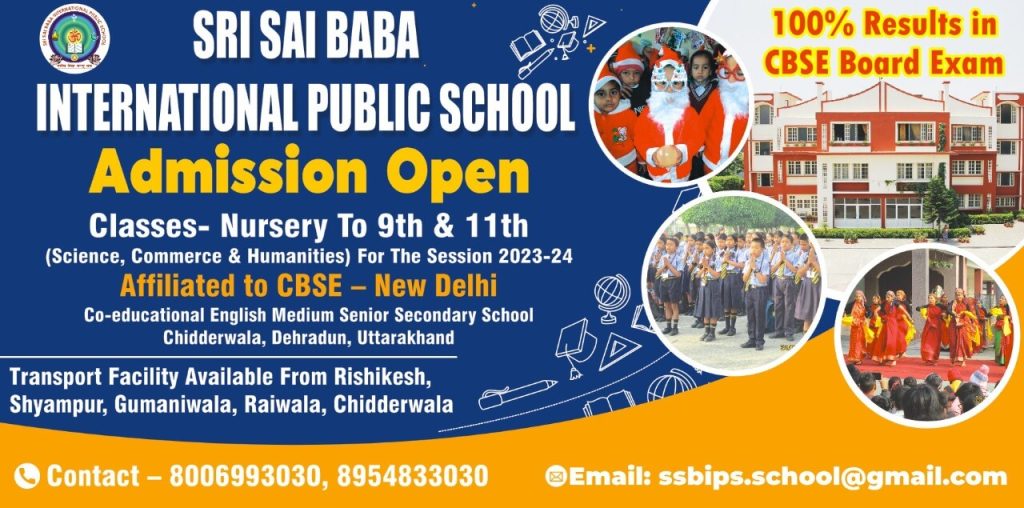 During this, the Chief Minister announced that a sports university is being constructed in Uttarakhand, which will be named after Maharana Pratap. Kanjabagh Tirahe in Khatima will be named after Maharana Pratap. The statue of Maharana Pratap will be installed at this intersection. Maharana Pratap Administrative Academy Training Center will be constructed in Khatima. Bhumsen will be constructed in the tribal dominated areas of Khatima.
In his address during the program, Chief Minister Pushkar Singh Dhami said that because of the support of the people of Khatima, he got an opportunity to work as chief servant and whenever Khatima comes, he gets emotional. The Chief Minister said that Tharu tribal society of Khatima is rich in simple nature as well as honest personality. Tribal groups have a special philosophy of life culture, who live life in harmony with nature. He said that the land of Khatima has been the land of freedom struggle, from here many heroes have taken birth, whether it is the movement for state formation or the incident of freedom struggle. The Chief Minister said that it was always his dream that there should be such an institution in Khatima through which tribal children can progress in a very brilliant manner. Now that dream is being realized in the form of Eklavya Residential School which will prove to be a milestone in the development of tribals.
Chief Minister Pushkar Singh Dhami said that today the honor of soldiers has increased under the leadership of Prime Minister Shri Narendra Modi. The central government has fulfilled the four-decade-old One Rank One Pension demand. The Chief Minister said that under the leadership of the Prime Minister, Uttarakhand is continuously moving forward on the path of development. Development works worth one lakh crore are going on in the state like Char Dham All Weather Road, reconstruction of Kedarnath Dham and Badrinath Dham, Rishikesh-Karnprayag rail line, Tanakpur-Bageshwar rail line, establishment of AIIMS satellite center in Kumaon region. The Chief Minister said that we want our youth to become self-reliant, for which we are running many schemes related to self-employment. In the program, Chief Minister Dhami announced that in the coming time, there would be bypass facility in Khatima, as well as construction of a new bus stand at Khatima.
During this, Almora MP Ajay Tamta, MLA Nanakmatta Prem Singh Rana, MLA Champawat  Kailash Gahatodi, Kumaun Commissioner Deepak Rawat, DIG Kumaun Nilesh Anand Bharne, Director Tribal Welfare Sanjay Tolia, Geeta Dhami and People belonging to the Tharo tribal community were present in large numbers.
To get latest news updates -