Doiwala: Doctorate degree conferred on Mohit Baba in the famous darbar in Majri Grant (Video)
Watch this Video-
Manoj Rautela Reports:
Doiwala: In the 'Darbar' of Mohit Baba Chisti located in Majri Grant, on Saturday, not only devotees but a group of educationists associated with natural remedies were seen.
In the 'darbar' on Saturday, no one came to ask but to give. In return for the public service that Baba has done so far with selflessness. Now, Mohit Baba will be known as Dr. Mohit Baba, which is a big achievement for the region and the state. It is an honorary title as said by Virendra Rathi. In the darbaar of Mohit Baba Chisti in Maj Majri Grant, on Saturday from Holistic Healing Treatment and Training Organization (H.O.O.) New Delhi, Virendra Rathi, the Managing Director of the Institute himself and Dr. Ajit Kumar came in darbar in majri grant. Baba Mohit is doing remarkable work/service in the field of social service thats why he was honored Doctorate Degree. Honorary doctorate was conferred on Mohit Baba. Speakers told during the programme that Baba Mohit Verma has been serving the public selfless and free of cost for the last five-six years and served 'langar' to the public and devotees who come to the court/darbar daily. In his court/darbar not only the people from the surroundings but also from the mountainous regions as well as from different states across the country, along with the actors of the television world, even people from abroad come. Along with this, people associated with politics also keep coming.
Holistic healing means a complete treatment (Samagra Upchar). H.O.O., an organization working on the treatment that is done naturally. By conferring a doctorate degree to Mohit Baba, he has given more respect to Baba's work and service. Speakers said that Baba Mohit Verma was already a doctor, but now on paper also, he will now be known as Dr. Mohit Baba. His father Chatar Singh was also honored during the program. It is said that no one went empty from his court/darbar. The devotees present there told that such patients came to darbar whom the hospital or medical science had given answers, they have gone to their homes after walking from the court/darbar. Then whether he/she is a patient of Cancer or Celsius or Paralysis, most of the patients have been cured.
The devotees present there told that the childless couple has also happily gone to their home. So far a total of 1413 women's laps have been filled. Which in itself is nothing short of a miracle. Those were rejected by medical science. They have gone from Baba's court. It is said that Khawaja Garib Nawaz has a special favor to Baba's court. Devotees says about Baba Mohit, he used to look like a different kind of child in the family from the age of 11. Baba has given to his family instead of taking from the family during his childhood. Baba does not go anywhere outside the ashram, so the representatives of the institute themself came from Delhi to confer the doctorate degree. Baba Mohit Baba lives in meditation. That's why they he doesnt go out of the Ashram. He never leaves his ashram and sevadars and common people who are suffering.
All religions are respected in the darbar/court. In such a situation, devotees from all religions keep coming there. During the program, Pandit Khushi Ram Mahant, Manoj Pal, Chandrabhan Pal of the founder Namami Narmada Sangh were the chief guests. Along with this, people like Kamal Singh Rajput, Kamal Arora, Praveen Pal, Kishan Negi Anna, Shanti Uniyal, Chintu, Akash, Prince, Sawan, Aman Verma etc. were present as the servants of the court.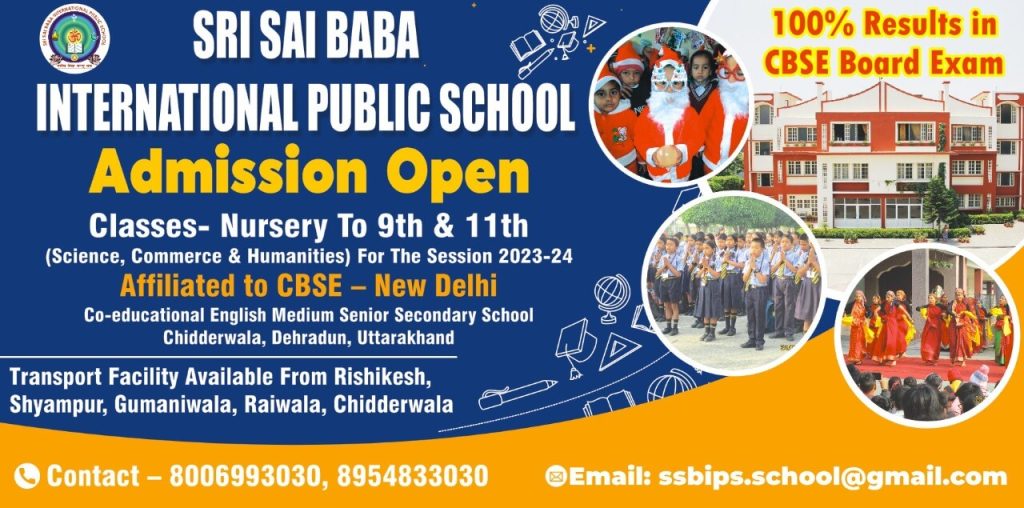 To get latest news updates -