Delhi: UP Legislative Assembly Election 2022-BJP has released the list of 85 candidates, Asim Arun will fight from Kannauj, Aditi Singh from Rae Bareli 
New Delhi : Bharatiya Janata Party on Friday announced candidates for 85 assembly seats. In this, 15 women candidates have got a place. Recently, Aseem Arun, who brought VRS from police job, has been made candidate from Kannauj, while Aditi Singh, who joined BJP from Congress, has been made candidate from Rae Bareli.
Recently, Nitin Agarwal, who joined the BJP by resigning from the Samajwadi Party for the post of Deputy Speaker, has been fielded by the party from Hardoi Sadar, while Riya Shakya has been given ticket from Bidhuna. Ramveer Upadhyay has been given ticket from Sadabad. Hari Om Yadav has been fielded from Sirsaganj. Ramveer Upadhyay had recently left the BSP and joined the BJP. On the other hand, Hari Om Yadav has come from SP to BJP. Till now BJP has announced the names of 194 candidates for the UP assembly elections. In the first list, the names of 107 candidates including Chief Minister Yogi Adityanath and Deputy Chief Minister Keshav Prasad Maurya were announced. After this the party announced the names of candidates for two more seats in Bareilly district.
Voting will be held in seven phases in UP on February 10, February 14, February 20, February 23, February 27, March 3 and March 7. Counting of votes will take place on March 10.
Who from where the candidates, see the complete list
1. 78 Assembly – Hathras (SC) – Anjula Mahor
2. 79 Assembly – Sadabad – Ramveer Upadhyay
3. 80 Assembly – Sikandrau – Birender Singh Rana
4. 95 Assembly – Tundla (SC) – Prempal Singh Ghanagar
5. 96 Assembly – Jasrana – Manvendra Singh Lodhi
6. 97 Assembly – Firozabad – Manish Asija
7. 98 Assembly – Shikohabad – Omprakash Verma 'Nishad'
8. 99 Assembly – Sirsaganj – Hariom Yadav
9. 100 Assembly – Kasganj – Devendra Singh Lodhi
10 103 Assembly – Aliganj – Satyapal Singh Rathore
11. 104 Assembly – Etah – Vipin Verma David
12. 107 Assembly – Mainpuri – Jaiveer Singh
13. 108 Assembly – Bhogaon – Ram Naresh Agnihotri
14. 127 Assembly – Pilibhit – Sanjay Gangwar
15. 128 Assembly – Barkheda – Swami Pravaktananda
16. 129 Assembly – Puranpur (SC) – Baburam Paswan
17. 130 Assembly – Bisalpur – Vivek Verma
18. 132 Assembly – Jalalabad – Hariprakash Verma
19.133 Assembly – Tilhar – Salona Kushwaha
20. 136 Assembly – Dadraul – Manvendra Singh
21.137 Assembly – Palia – Harvinder Romi Sahni
22. 138 Assembly – Nighasan – Shashank Verma
23. 139 Assembly – Gola Gorakhnath – Arvind Giri
24. 140 Assembly – Srinagar – Manju Tyagi
25.141 Assembly – Dhaurahara – Vinod Shankar Awasthi
26.142 Assembly – Lakhimpur – Yogesh Verma
27. 143 Assembly – Kasta (SC) – Saurabh Singh Monu
28. 144 Assembly – Mohammadi – Lokendra Pratap Singh
29. 147 Assembly – Hargaon (SC) – Suresh Rahi
30. 148 Assembly – Laharpur – Sunil Verma
31. 150 Assembly – Sevata – Gyan Tiwari
32. 151 Assembly – Mahmudabad – Asha Maurya
33. 153 Assembly – Misrikh (SC) – Ramkrishna Bhargava
34. 154 Assembly – Sawaijpur – Madhavendra Pratap Singh
35. 155 Assembly – Shahabad – Rajni Tiwari
36. 157 Assembly – Hardoi-Nitin Agrawal
37. 157 Assembly – Gopamau – Shyam Prakash
38. 158 Assembly – Sandi – Prabhash Verma
39. 159 Assembly – Bilgram-Mallawan – Ashish Singh Ashu
40. 160 Assembly – Balamau – Rampal Verma
41. 161 Assembly – Sandila – Alka Arkavanshi
42. 162 Assembly – Bangaramu – Shrikant Katiyar
43. 163 Assembly – Safipur (SC) – Bamba Lal Diwakar
44. 164 Assembly – Mohan (SC) – Brijesh Rawat
45. 165 Assembly – Unnao – Pankaj Gupta
46. ​​167 Assembly – Purva – Anil Singh
47. 179 Assembly – Harchandpur – Rakesh Singh
48. 180 Assembly – Rae Bareli – Aditi Singh
49. 193 Assembly – Amritpur – Sushil Kumar Shakya
50. 194 Assembly – Farrukhabad – Major Sunil Dutt Dwivedi
51. 195 Assembly – Bhojpur – Nagendra Singh Rathore
52. 196 Vidhan Sabha – Chhibramau – Archana Pandey
53. 197 Assembly – Tirwa – Kailash Singh Rajput
54. 198 Assembly – Kannauj – Aseem Arun
55. 200 Assembly – Etawah – Sarita Bhadauria
56. 202 Vidhan Sabha – Bidhuna – Riya Shakya
57. 203 Assembly – Dibiyapur – Lakhan Singh Rajput
58. 206 Assembly – Akbarpur-Rania – Pratibha Shukla
59. 207 Assembly – Sikandra – Ajit Pal
60. 209 Assembly – Bilhaur (SC) – Rahul Bachha Sonkar
61. 210 Assembly – Bithoor – Abhijit Sanga
62. 211 Assembly – Kalyanpur – Neelima Katiyar
63. 212 Assembly – Govindnagar – Surendra Maithani
64. 213 Assembly – Sisamau – Salil Bishnoi
65. 214 Assembly – Arya Nagar – Suresh Awasthi
66. 215 Assembly – Kidwai Nagar – Mahesh Trivedi
67. 216 Assembly – Kanpur Cantt – Raghunandan Bhadauria
68. 217 Assembly – Maharajpur – Satish Mahana
69. 219 Assembly – Madhogarh – Moolchandra Niranjan
70. 221 Assembly – Orai (SC) – Gauri Shankar Verma
71. 222 Assembly- Babina- Rajeev Parichha
72. 223 Assembly- Jhansi Nagar- Ravi Sharma
73. 225 Assembly- Garautha- Jawahar Rajput
74. 226 Assembly- Lalitpur- Ramratan Kushwaha
75. 227 Assembly- Mehrauni- Manohar Lal Mannu Kori
76. 229 Vidhan Sabha-Rath- Manisha Anuragi
77. 230 Vidhan Sabha-Mahoba- Rakesh Goswami
78. 231 Assembly- Charkhari- Brij Bhushan Rajput
79. 233 Assembly- Baberu- Ajay Patel
80. 234 Assembly- Naraini- Ommani Verma
81. 235 Assembly- Banda -. Prakash Dwivedi
82. 240 Assembly- Fatehpur- Vikram Singh
83. 241 Assembly- Ayah Shah- Vikas Gupta
84. 242 Assembly- Hussainganj- Ranvendra Pratap Singh
85. 243 Assembly- Khaga- Krishna Paswan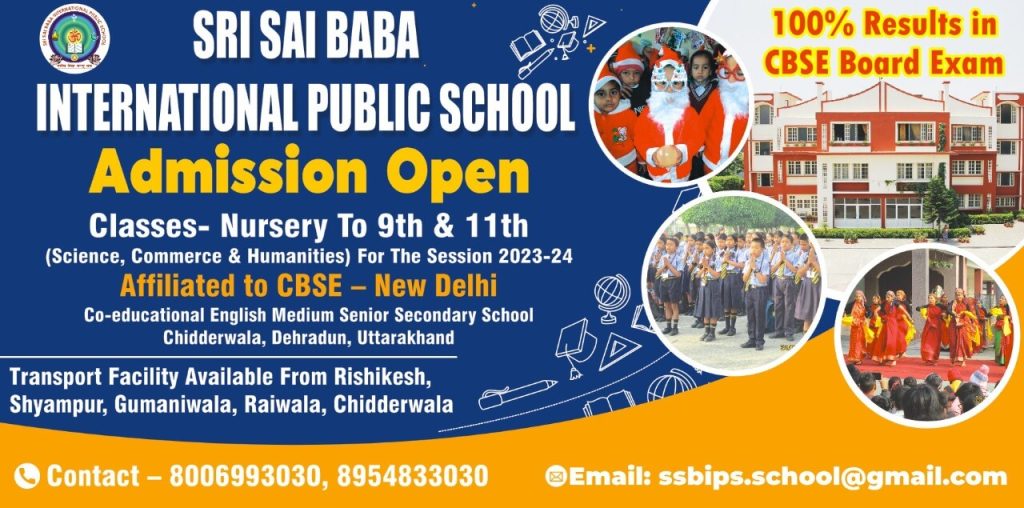 To get latest news updates -