Dehradun :  SBS University Organized the First Farewell Party to Final Year Students of Agriculture and Forestry 
Dehradun : Its historic day for the SBS University dehradun. The First Farewell party was organized at School of Agricultural Sciences and Forestry for B.Sc.(H) Agriculture and forestry 4th Year students in the college auditorium on 10 August 2022.
The programme was inaugurated by Honorable Vice Chancellor Prof. Dr.Veerma Ram along with Dean Student welfare Prof. Manish Arora and Miss Urmi Chaursiya Controller of Examination. Honorable VC Prof. Veerma Ram sent his blessings and assured the students that they will always get the support of university even after their graduation. He encouraged them by saying that never compromise with your principles and abide by the moral values and discipline, they have learnt from the department as well as University.
The day was a fiesta devoted to the years spent together with friends and teachers, to reminisce joyous moments. The hall was festooned with decorations. Being a colorful event, the farewell bash rocked the day for all the party attendees. The eye catching moments were the dance performances rooted in different cultures of India.  The spotlight stealing performance of the event was Mr. Farewell Tilak Giri and  Miss Farewell Vinita Thakur contest in which the outgoing students walked the ramp gracefully and participated in games.Other events were Rajasthani dance – Anjali Sharma and Aanchal butola, Solo dance- Ajay Rawat, Punjabi dance- Shwetanshu, Ajay Rawat, Anjali Sharma,Neha lingwal,Garhwali dance-Anjali, Anchal,Neha, Saloni,Vandana – Sapna Chauhan, Anisha kotwal,Fusion dance- Sapna, Jyoti Shukla, Anisha,Hemant Joshi, Shyari- Dhananjay Yadav Pahadi Song- Shwetanshu and Vaishnav and Pahadi Naati Harul by Shruti and his team also himachali Naati by Vinita Thakur and the Programme was hosted by Miss  Anisha Kotwal (B.Sc. (Hons.) Agriculture II Year. Program Co-ordinator Anil Panwar while addressing the students said that the efforts shown by the Departmental, interdepartmental and guest faculty members for always helping the students was praiseworthy. It's true that my colleagues and I have been tough with you at times, but this doesn't mean that we hate or dislike you—this was all part of a larger effort to prepare you for the greater challenges that lie ahead, and to nurture you and construct a strong foundation for your futures. Under our guidance, you have reached this impressive milestone in your life with great honour and integrity.
The program was attended by Professor Dr NP Todaria (Former Dean School of Agriculture and Allied Sciences HNB Garhwal University) , Former Director ICAR CAZRI, Dr Ram Krishna Bhatt, Dr. Urmi Chaurasia(Controller of examinations and Head of all departments), Dr. Reena Kumari (physiotherapy department), Dr. Abbu Zaid (Biotechnology department) and Dr. Nidhi Belwal (Microbiology department), Dr. Yogita Doval, Dr. Nikki Nautiyal, Dr Deepika Chauhan, Dr Srivardhan Dhiman, Hemlata Bhatt, Dr Vishal Warikoo, Dr Rajveer Kapsuri, Sonali Rawat. Lab Attendant Deepak Kaithet and others also participated.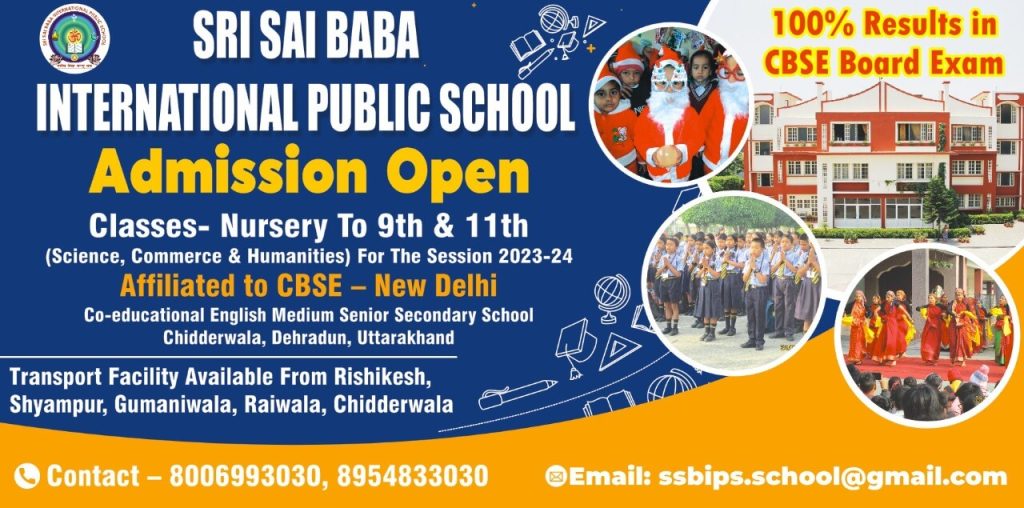 To get latest news updates -