Dehradun: Nobel Laureate Dr Aaron Ciechanover gives success mantra to UG Students of SRHU
Dehradun: Nobel Laureate Dr Aaron Ciechanover gives success mantra to UG Students of SRHU
Nobel Laureate Dr Aaron Ciechanover's two-day visit to Swami Rama Himalayan University (SRHU) Jollygrant began with his formal welcome and his visit to Swami Rama Centre to pay his obeisance to the spiritual Guru.
He was taken on a university tour by Dr Vijendra Chauhan, Pro-Vice Chancellor of the university, and his team.D r Ciechanover won the Nobel Prize in 2004 in Chemistry. It is for the first time that the university is hosting one of the most distinguished scientists of eminence.
Addressing a large number of UG students today at the SRHU campus, Dr Aaron talked about his life's journey. Answering a query by a student he stated that the success mantra in life should be passion for work and discipline. His own driving force in life has been a positive work ethics and discipline. Do whatever you are good at. Do what your gut feeling tells you. Don't be influenced by pressure," he averred. "Work ethics and discipline are a must. You need to be addicted to work as to a hobby. My job is my hobby. You need to be patient with work and persevere and success will surely follow."
He urged students to be in the best of company and be open to right influences. "Interact with the best and learn at the foremost institutions but come back and serve your country like I did. Your country India needs you."
The greatest of miracles can be achieved through Science he pointed out. "One miracle was when Swami Rama created this institution. The fact that you are all doing medicine to serve humanity is nothing but a miraculous achievement," he underlined.
Vice Chancellor Dr Vijay Dhasmana stated that the University has launched a distinguished annual lecture series in memory of the Founder of the Swami Rama Trust and Spiritual Guru Swami Rama.
Dr Dhasmana added that, in the years to come, internationally distinguished scientists and academicians would be invited to visit the university to deliver lectures on topics related to their specific research.Dr Dhasmana added that Dr Aaron Ciechanover, Nobel Laureate and Distinguished Research Professor, Faculty of Medicine, Technion Institute of Technology in Haifa (Israel), will deliver a Lecture tomorrow on the topic
'Science and Medicine: A Priceless Journey.'
Dr Aaron Ciechanover won his Nobel Prize in Chemistry in 2004 for his research on characterising the method that cells use to degrade and recycle proteins using ubiquitin. Director of SRHU Dr Rajendra Dobhal disclosed that this research can play a significant role in treatment of Alzheimer, Dementia and Cancer by smart use of medicines that target only the wanted cells.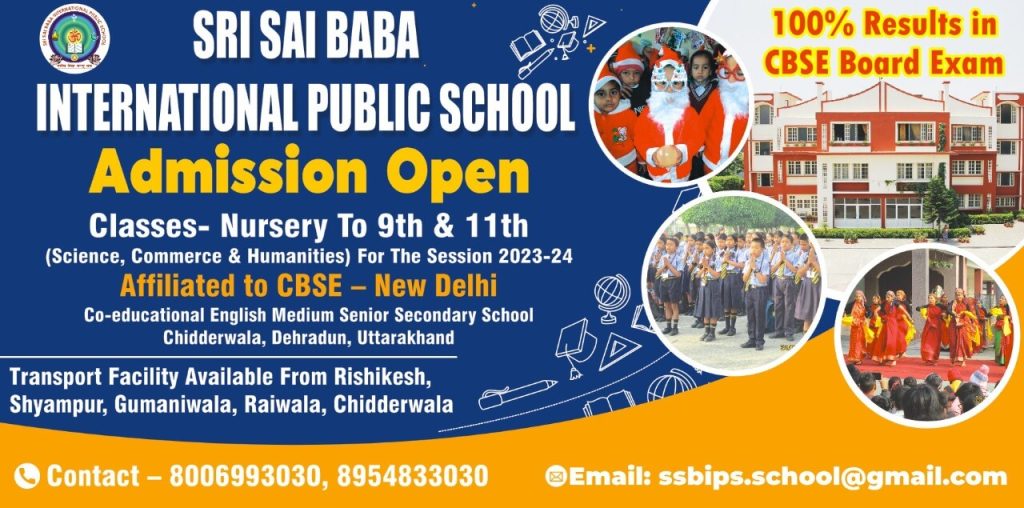 To get latest news updates -