Dehradun: Bachpan Bachao Andolan (BBA) and Uttarakhand Govt. prepared an action plan to stop child marriage
Dehradun: Its very important initiative state govt. has taken. Bachpan Bachao Andolan (BBA), an organization founded by Nobel Peace Prize winner Kailash Satyarthi, has joined hands with the Home Department of the Uttarakhand Government to mobilize voluntary organizations under the 'Child Marriage Free India Campaign' and connect them to this campaign. Organized a conference at IRDT Auditorium Survey Chowk.
In this conference, intensive discussions were held with various departments of the Government of Uttarakhand to achieve the goal of completely eliminating child marriage from the country by 2030. After the announcement of 'Child Marriage Free India Campaign' last year by Nobel Peace Prize winner Shri Kailash Satyarthi, BBA is organizing such conferences in all the states of the country, under which this event was also organized in Uttarakhand. In the conference all the stakeholders exchanged views and outlined measures to make Uttarakhand free from child marriage. On this occasion, the chief guest of the program was Additional Chief Secretary Radha Raturi, special guest was Additional Secretary of Uttarakhand Home Department Nivedita Kukreti, besides State Director General of Police Ashok Kumar, Additional Secretary of Women and Child Welfare Department Prashant Arya, Additional Labor Commissioner of Labor Department Anil. Petwal and Deputy Director of Women and Child Welfare Department Sujata Singh were also present.
Explaining the objective of the conference, Dhananjay Tingle, Executive Director of 'Bachpan Bachao Andolan' said, "The call made by Nobel Peace Prize winner Kailash Satyarthi last year has seen an unexpected and surprising response across the country. . 76,000 women and children from 7028 villages across the country took to the streets together carrying torches and raised their voice against child marriage. These conferences, to be organized in 20 states of the country, are another step towards fulfilling the dream of child marriage free India by 2030. We need a multi-layered and multi-pronged strategy to fight child marriage and eliminate it completely. Through these consultation conferences, we want to bring together all the stakeholders so that we can all fight together against this crime. We will leave no stone unturned in the fight against this social evil and the kind of commitment shown by the people involved has further strengthened our resolve and courage."
Emphasizing the importance of collective efforts of all stakeholders in the fight against the menace of child marriage and that education alone can be the most effective tool to completely eliminate child marriage, Additional Chief Secretary Smt. Radha Raturi said, "We need to have a common plan of action to effectively fight child marriage. "We also need to work with the most vulnerable children in society to ensure that they are not subjected to any injustice." Uttarakhand Director General of Police, while discussing the various challenges faced in preventing child marriage, admitted that there is a need to implement new ideas and measures without wasting any time in the fight against it. He said, "The irony is that while on one hand we are fighting a war against this social evil, on the other hand there is social acceptance of child marriage in some sections of the society, despite it being morally and legally wrong. This is a big challenge but we need to work together to make every person in the society aware about this evil and ensure effective and comprehensive enforcement of the laws."
Shri Prashant Arya, Additional Secretary, Department of Women Empowerment and Child Welfare, stressed the need for a common and coherent approach in the fight against child marriage, saying, "Child marriage is deeply rooted in our society. We need to make the general public aware about this and make them understand how this social evil negatively impacts the lives of children. Child marriage not only ruins a child's childhood but his entire life.
It is known that according to the National Family Health Survey-5 (2019-2021), 23.3 percent girls aged 20 to 24 years in the country and 9.8 percent girls in Uttarakhand were married before they turned 18 years old. According to the 2011 census report, every year 51,57,863 girls in the country and 54,858 girls in Uttarakhand get married before they turn 18. Concern was expressed in the conference and joint efforts were appealed to the public, government and security agencies by taking concrete and serious steps against child marriage.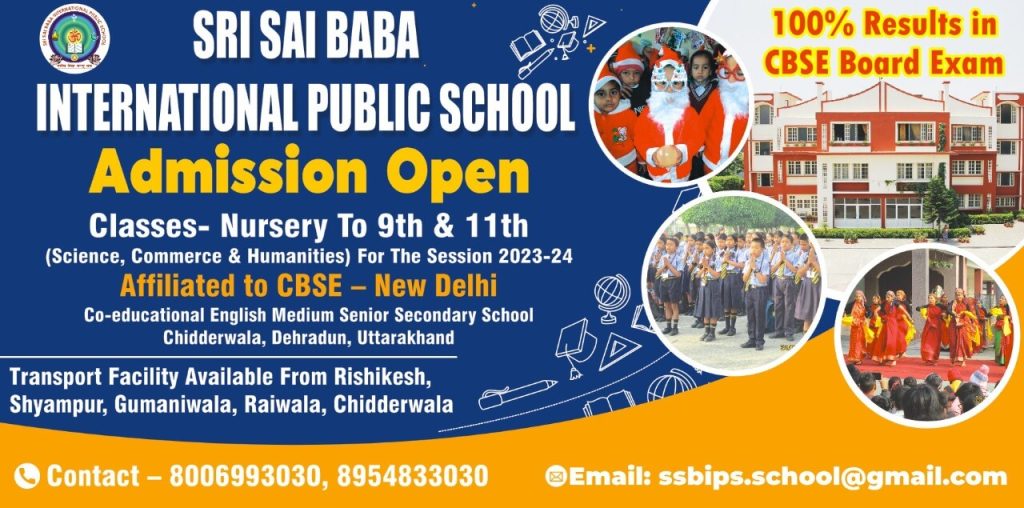 To get latest news updates -