Dehradun: 30 to 40 kg from a tomato plant, 1 and a half to 2 kg of guava…Students of SBS University learned the nuances of "Poly House" Horticulture, Farming and Animal Husbandry
In the field of Agricultural Horticulture, the name of SBS University Balawala is now being counted among the prestigious universities
Dehradun (National Vani Desk) : If students in the agricultural country of India are learning the nuances of horticulture, farming and animal husbandry, then you can guess that the coming time is going to ring India in the world. There is no doubt that SBS i.e. School of Agriculture and Forestry Educational Institute of Sardar Bhagwan Singh University Balawala will have an important role.
School of Agriculture and Forestry Education Institute of Sardar Bhagwan Singh University Balawala, students did a one-day tour under Rural Agriculture Work Experience being conducted by Agriculture Training Center and Nayi Disha Janhit Gramin Vikas Samiti. In which, under the leadership of program in-charge Anil Panwar and Dr. Deepika Chauhan, students reached Agriculture and Dairy Farm Association, Ajabpur Khurd, Dehradun. Here the President of the Association, Dr. BD Kushwaha, the former District Horticulture Officer, told the students about the hybrid variety of tomato planted in the poly house and also showed different species of guava. Where he also mentioned about the Sahu (3251) species of tomato and said that in this species, about 30 to 40 kg per plant is obtained at an interval of 8 to 9 months.
Simultaneously, he told the students about the species of Thailand guava planted in intercropping with tomatoes in his poly house and told that the weight of this Thailand variety of guava ranges from about 1 to 1.5 kg and exotic guava species. The weight of the fruit of VNR ranges from 1.5 to 2 kg. Also, tell the modern methods of farming in your farm. Tell the benefits of them and share your 30 years of experience with the students. Dr BD Kushwaha advised to use more organic manure along with scientific way of farming for more production.
BD Kushwaha is doing poly house farming as well as goat rearing, in which he is rearing different species of Jamnapari, Beetle and Barbari goat. The milk obtained from which is used to make different substances. Like, goat's milk is said to be beneficial for summer disease dengue. Use of feces obtained from goat rearing is used as manure and advised to get benefit from self-employment.
Students who went for the agro tour were Disha Rana, Ayushi, Anushka Rangad, Khushbu Rajput, Mamta Rawat, Tilak Giri, Shaurya Mahant etc. All Students are of Final Year of SBS University Balawala, Dehradun.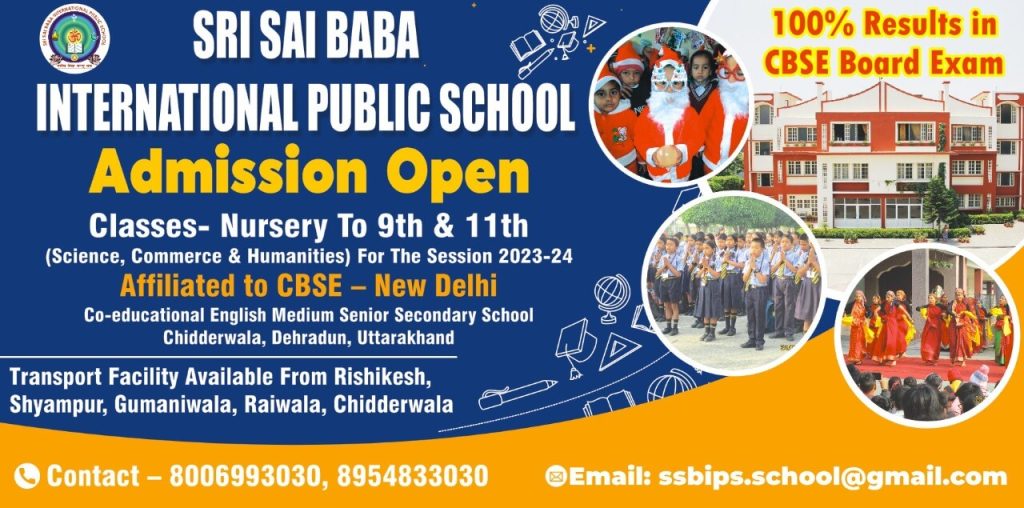 To get latest news updates -