Chandigarh: "Sanya Sachdeva" of Rishikesh impressed with her acting talent in Punjab University 
Chandigarh/Rishikesh : It is said that an artist is born from birth…it is not everyone's business to put art in front of the audience. The one who performed on stage, understand that he /she has won the world. Sanya Sachdeva, a resident of Rishikesh, is also one of those artists. Sanya Sachdeva, who has made a mark in many mega-investors as the best stage performer and earlier played Sita in Rishikesh's Digital Ramlila with her performance, is spreading her skills in Punjab too these days.
Sanya hails from beautiful city rishikesh is a student of mass communication from Chandigarh University. Recently, She got a chance to interact with the state's Chief Minister Bhagwat Mann along with the students of the University. During this, the Chief Minister was also impressed by Sanya's talent. On the request of other students including Sanya, where he took selfie with them, he also blessed her for the bright future of the girl students. It is worth mentioning that a few days ago, in the program of the university, Sanya also performed the popular singer and actor of Punjab in the presence of thousands of students. There was a lot of headlines by proposing Gurnam Bhullar. Punjabi singer Gurnam Bhullar was accompanied by the actress of Punjab, Sonam Bajwa and many directors and producers.
Not long ago, Sanya Sachdeva got an opportunity to visit Novgorod city of Russia for Moscow International Festival of Russia by Chandigarh University team with Chandigarh University where she showcased the culture of Punjab state of India through Bhangra, Gidda and Malwai Gidda. By presenting it well, the foreign people plundered there.
Sanya Sachdeva has been counted as one of the talented child actors of the Rishikesh. Sanya Sachdeva, who has worked in many short films, says that she is sure that one day her star will definitely appear on the big screen of Bollywood. And she is confidence her destiny will shine. In Uttarakhand, Sanya has been playing the role of Sita of Ramlila organized by Shri Bharat Ramlila Dussehra Committee Rishikesh and is not only English speaking but also teaches the tricks of classical dance to foreigners. Seeing Sita on the stage, the audience bows with reverence. It is being talked about Sanya Sachdeva playing the role of Sita. In 2019, the Shri Bharat Ramlila Dussehra Committee gave an opportunity to a female artist to act for the first time to play Sita in the stage.
Sanya Sachdeva, who plays role of Sita in Ramlila in Rishikesh and she is associated with music since her childhood. She has topped in Kathak Prabhakar from an institute run by Prayag Sangeet Samiti, Allahabad. Sanya has so far played the role of a lead artist in half a dozen short films. Interestingly, from a young age, she has been teaching the nuances of Indian classical dance to foreigners. He got this inspiration from his elder sister Aishwarya. For acting, he is always encouraged by mother Geeta and father KK Sachdeva.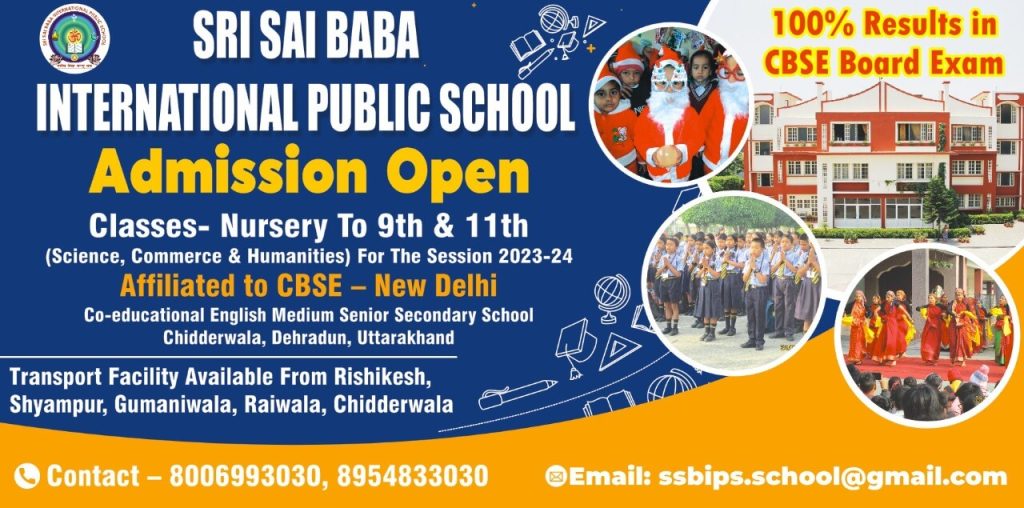 To get latest news updates -