Muni Ki Reti : Cabinet Minister Subodh Uniyal Honored the Employees of Muni ki Reti Municipality, for Getting the Top Position in the State
Munikireti / Rishikesh: Muni's Reti Municipality has once again raised the flag of its work and plan by coming on top number in the State. This is a big deal because coming on top number in such a clean survey is not only a big thing for Muni ki Reti Municipality but also for the state and country. In fact, on Tuesday, a program was organized on behalf of Municipality Muni ki Reti for coming first in the Swachh Survekshan 2021. Cabinet minister and local MLA Narendra Nagar's Subodh Uniyal himself came to honor him. As far as ranking nation wise ranking is concerned  Muni Ki Reti got 11th Position in the country and first in Uttarakhand.
Taking time out from the busy time, Cabinet Minister Subodh Uniyal not only praised 'Environmental Friends' but also praised the works of the muni ki reti municipality and their officers, Ecmployees and municipality chairman Roshan Raturi. Uniyal said, "If the city is clean then you are clean and if you are clean, then understand that everything is clean. A message goes to the people. From the point of view of tourism, this area is very important, tourists come here from different parts of country and abroad, in such a situation." Coming to the top once again puts forward the work and dedication of the municipality. Also, it is our duty to respect the people who have come first in cleanliness because of them. I am happy on this. Uniyal said our There are 4 municipalities in the assembly, Narendra Nagar, Muni ki Reti, Gaja and now Tapovan also has to be notified soon. This is the first assembly in a state where there are four municipalities, we are transforming rural areas into urban areas through development. We are working on doing it. In the coming days people will see its positive results."
Roshan Raturi, president of Muni ki Reti and a dedicated youth chairman, said, "Rs.7.5 lakhs have been received from the government and we have given part of amount to all the workers, Rs. 5715 has come in the account of each one. 15 thousand have come in the share of the cleaning inspector. This amount has been given to the employees according to the rank. Municipality President Roshan Raturi while praising "Environment Friends" said that Muni ki Reti Municipality has got the first position in the clean survey for the second time in Uttarakhand. Paryavaran Mitras are to be congratulated. Even during the Corona period, the degree with which environmental friends kept the city's cleanliness system in order and did sanitization at the risk of their lives, the amount of praise to environmental friends is less. He also assured the friends for all the help. Roshan Raturi expressed his gratitude to the local people for cooperating with the municipality. During the Corona period, a total of 131 people who were affected in small business, i.e. their work was affected, the announcement made by the government to give an incentive amount of two thousand rupees to each of them was also started today. So that the person of poor section can get some financial help.
Coffee Machine launch, Bring Garbage, Have a Coffee-
A coffee machine was also launched during the program today. People bring in garbage bags and drink coffee for free. Apart from this, those who bring garbage will also be nominated, as well as a scare will be taken out in a week in which the one who wins will be rewarded. This information was given by the Executive Officer (EO) Badri Prasad Bhatt. With the aim of creating awareness and interest among the people, this scheme was implemented so that people do not throw garbage anywhere and keep cleanliness around them. Municipality chairman Roshan Raturi said that this will not only benefit the local people but also the tourists.
Muni ki Reti Municipality lost its right hand, now we have to work more seriously: Roshan Raturi
Badri Prasad Bhatt, the Executive Officer (EO) who is called Chanakya of all these things, was the last day of service in the municipality. He has been transferred from here, he will take charge from Doiwala tomorrow.
Chairman Roshan Raturi said with an emotional heart that 70 percent of us have been successful because of Bhatt ji. Bhatt ji has worked here not only as an officer but also by being emotionally attached. We will always remember him. Whereas Badri Prasad Bhatt said that transfer is a routine process, we do whatever responsibility is given to us. It was a good experience for me to work here on the banks of the Ganges. Now I will try my best to do something good in Doiwala as well. During this, municipal employees and chairman Roshan Raturi also sent off Bhatt by presenting a bouquet.
At the same time, during this magnificent program, Rishikesh Mandi President Vinod Kukreti, Mahila Morcha State Secretary Bina Joshi, Member Meenu Subhash Chauhan, Binnu Chauhan, Gajendra Sajwan, Vinod Saklani, Hikmat Negi, Kaushal Chauhan, Inspector Anuradha Goyal, Sanitation Inspector Bhupendra Singh Pawar, Deepak Kumar, Health Clerk, Clerk Vikas Semwal, tax collector Ketan Kumar, environment friend, member etc. were present.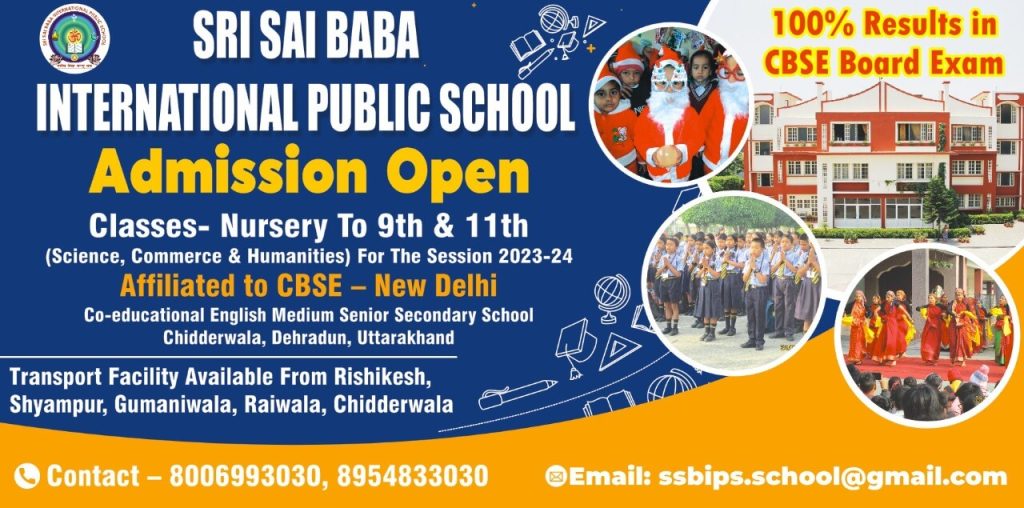 To get latest news updates -